WhatsApp: How To Delete Sent Messages
Recalling and deleting WhatsApp messages that have been sent so that the chat partner cannot read the message! Let's be honest – everyone of us has sent an embarrassing message before and regretted it. We show you how to delete sent messages on your phone as well as your chatpartners phone.
Deleting WhatsApp messages
The feature works only, when both WhatsApp chatpartner use a recently updated version of WhatsApp.

Open WhatsApp chat → Tap & Hold Message → Delete → Trashcan → Delete For All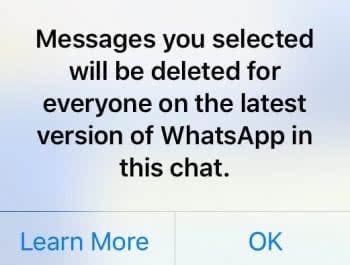 To delete a previously sent message tap and hold the message you want to delete until the pop-up menu appears. Now tap on "Delete" or the arrow to the right and then "Delete".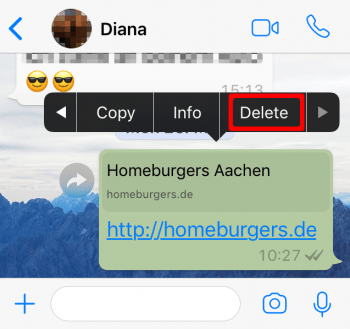 Now tap on the trashcan symbol at the bottom left…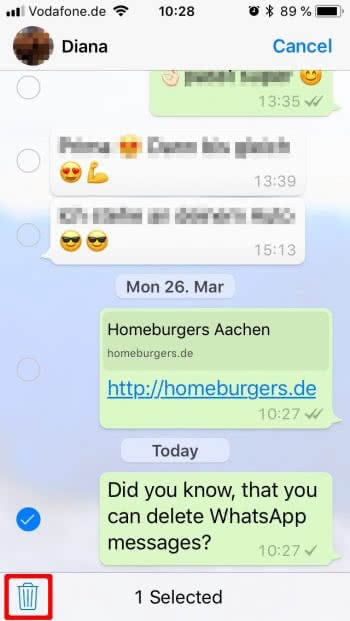 and choose "Delete For Everyone".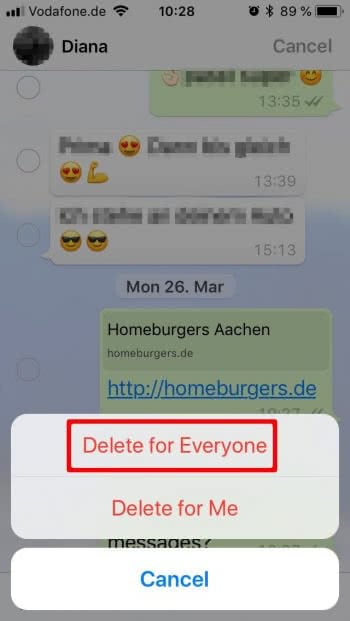 This works in private as well as group chats. WhatsApp will show a notification, that a message has been deleted though, to avoid any mix-up.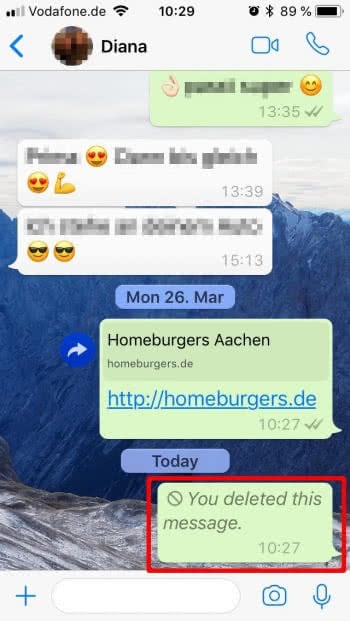 Be aware: WhatsApp messages can be deleted up to 7 minutes after being sent. Once this window has passed, there is no chance to recall a WhatsApp message.
You are offline and want to send a WhatsApp message? Learn how to send WhatsApp messages offline.