How To Delete The Entire Call History
The iPhone automatically saves all incoming, outgoing and missed calls and displays the 100 recent records in the call history. After a while, it saves a lot of entries that you probably never need again. In this trick, we show you how you can delete the entire call history in a few easy steps.
Open the Phone app and go to Recents at the bottom menu bar. Then click Edit in the top right corner.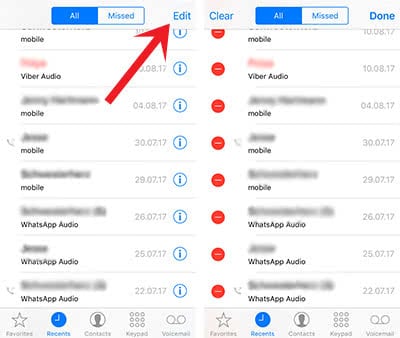 The iPhone automatically selects all records. If you want to delete them, tap Clear at the top left and confirm the process afterward. This will delete the entire call history, even the records that are invisible.
If you only want to delete single calls, swipe the respective entry to the left and hit Delete.