6 Apple Health Tricks You Should Know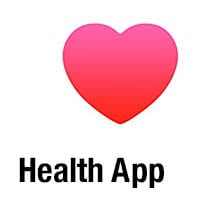 The Health app is not really a frequently used app for iPhone users. Since fitness gadgets and apps conquered the market, Apple's health center is back in the game again. It not only counts your steps but can be a useful tool to monitor your health and fitness progress. We present 6 tricks in this article that you should definitely know. Find out how Apple Health benefits your daily life.
Set up a Medical ID
The Medical ID can save lives in emergencies. This Health app feature contains your blood type, social security number and more. In an emergency, paramedics and doctors can access important information (such as diseases, allergies, blood type, etc.) via the Medical ID on your iPhone. If you want to set up a Medical ID, you have to go to your Health app and tap Medical ID in the bottom right corner.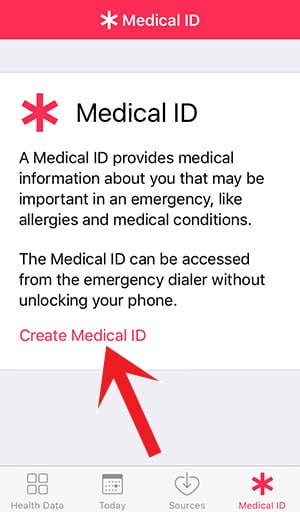 Then you can enter as many information as you want in the respective fields. You can even choose one or multiple person(s) from your contacts to be your emergency contact(s). In an emergency, they can be called from your iPhone without unlocking it.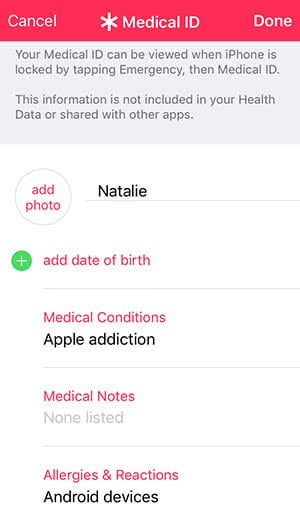 Access to Health data in emergencies
In order to make your Medical ID accessible for first aiders, you have to enable the access to your medical data when it's locked. So make sure that the slide button for "Show when locked" is green. In case of emergency, everyone can access it from the Lock Screen by tapping Emergency at the bottom left and then Medical ID.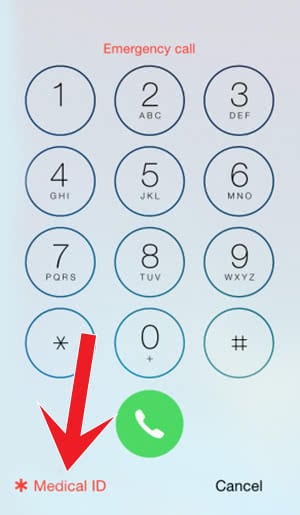 By the way, strangers cannot fully access your iPhone via the Medical ID. The access is restricted to the medical information only.
Transfer data via app
The easiest way to transfer data to the Health app is via an app that is compatible with Apple's app. This could be fitness apps, fitness tracker or calorie counters. They will function as the source of data and will provide information for certain categories of the Health app. Inside the app, you can select a particular app as a data source, for example, for nutrition. You will use the calorie counter app to manually enter, what you eat and the Health app automatically synchronizes the information. On the other side, Apple's app can provide information about your daily steps and activities. The calorie counter app can use this to calculate how many calories you are allowed to eat.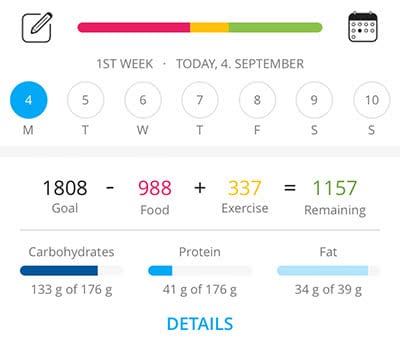 Add health data manually
Of course, you can measure your health data yourself and add them manually to the app. Just go into the app and click Data in the bottom menu bar. Depending on the data you want to add open the respective section. We added, for example, the vitals. In this case, you have four data sets you can add information to: Blood pressure, body temperature, heart rate, respiratory rate.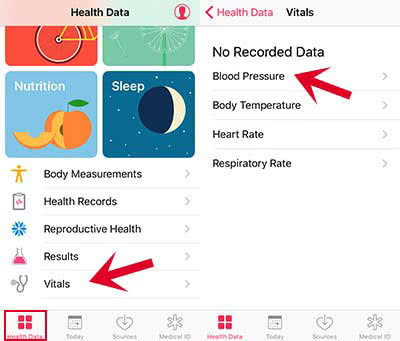 Add your information by tapping Blood Pressure and then the Plus icon. Then confirm your entry with tapping Add in the top right corner.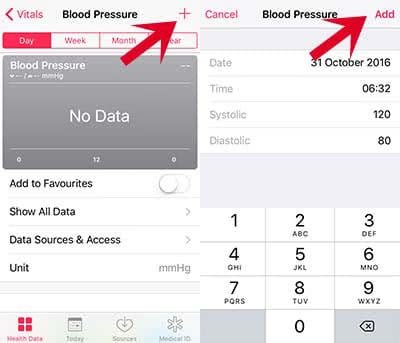 Add data to favorites
On the detailed screen of a data set, you can mark them as favorites so that they show in the Today tab. Just tap the button next to Add to Favorites.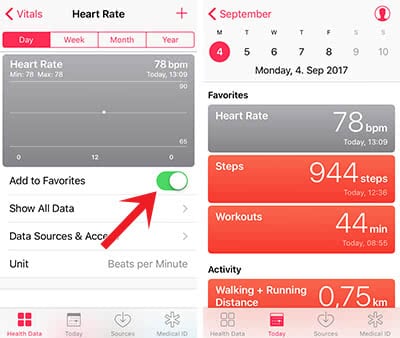 Edit Source
Almost every fitness and health app can transfer data by now. Your iPhone lists them all up in the section Sources so that you don't lose the overview. As soon as you tap an application, you will see what data it accesses or uses. You can either allow the access to all health data or select individually. You just have to use the relevant slide button.