iPhone X vs iPhone 8 – Which One Is Right For You?

At its keynote in September 2017, Apple did not only reveal one but even two completely different new iPhones: the iPhone 8 and iPhone X. Like its predecessors, the iPhone 8 will be available in its regular and in a plus size while the iPhone X is a complete redesign. You should not be blinded by the different looks but also consider the different functionalities of the two iPhones if you are not yet certain which one to choose. We state the main differences between the two new models and explain the advantages and disadvantages they come along with.
Design
The most apparent difference is obviously the design of both iPhones. While we recognize the classic design with its upper and lower frame on the iPhone 8, the iPhone X is a complete redesign. The premium smartphone's most striking element might be the display recess in the middle of the upper end where earcup, sensors and 3D camera find space. The new edge-to-edge OLED super retina display features a clearly sharper resolution than all other iPhones and therefore differs extremely from iPhone 8. Those of you who enjoy watching movies or gaming will definitely have more fun with iPhone X's display.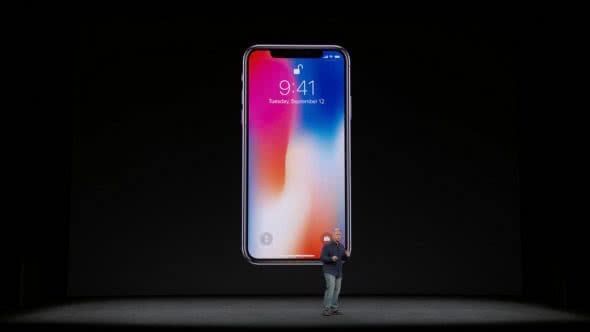 Thanks to its IP67 certification, both models are protected against dust and splash water, support Quick Charge and wireless charging via induction.
Size & Weight
The two iPhones hardly differ in size and weight. The iPhone 8 is equipped with a 4.7-inch (diagonal) widescreen and weighs 5.22 ounces (148 grams) while the plus version features a 5.5-inch (diagonal) widescreen at o 7.13 ounces (202 grams). The iPhone X is only a little bigger and heavier as the iPhone 8. However, due to its edge-to-edge display, it has, in fact, a 5.8-inch (diagonal) widescreen making it the iPhone with the biggest display to date.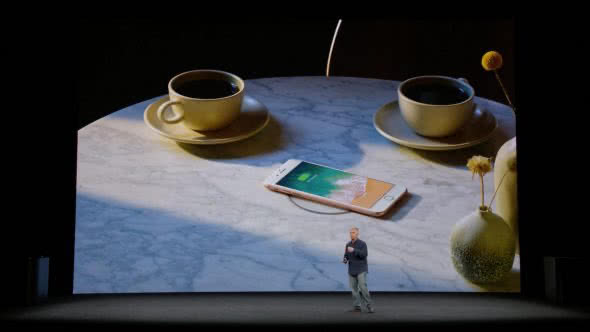 Users with smaller hands could face difficulties handling the big iPhone Plus. Those who like it smaller and handier will be happier with the iPhone 8 or iPhone X.
Touch ID vs Face ID
Face ID is iPhone X's big innovation. The facial recognition scans the user's face instantly and thus enables a secure unlocking. Users will now have to do without Touch ID as the display leaves no space for it. Those who appreciate the good old home button should more likely choose the iPhone 8.
Camera
One of the bigger differences between the two models can be found in their cameras. The 12-megapixel dual camera which allows for better portraits than ever before is only included in the iPhone 8 Plus and iPhone X. The regular iPhone 8 has to do without this impressive innovation. Both models, however, perform better in low light conditions than their predecessors.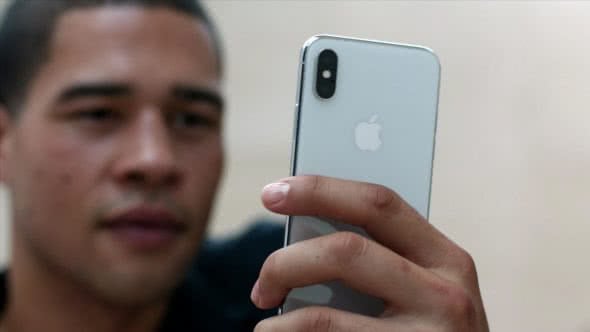 iPhone X's TrueDepth camera replaces the FaceTime camera and arouses enthusiasm amongst all selfie fans. The 7-megapixel front camera allows for portrait mode photos as well as HDR- and HD videos. Photo-Fans will get their money's worth with both iPhones. However, if you want to get more out of your shots you should choose the iPhone X.
Battery
iPhone 8's battery lasts about as long as iPhone 7's. The iPhone X is equipped with a much bigger battery running up to two hours longer. The bigger battery especially shows when in standby mode, playing audio and in terms of talk time. In comparison to the iPhone 8, iPhone X allows for up to seven hours more talk time.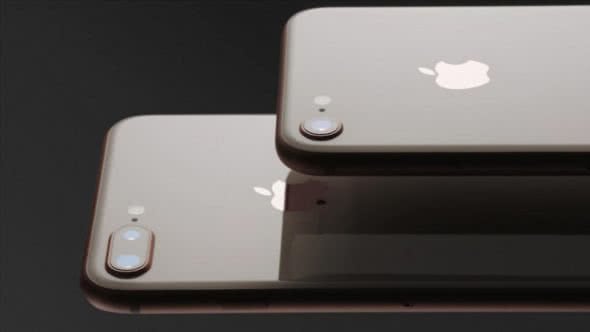 Conclusion
Those of you who straddle between iPhone 8 and iPhone X should evaluate whether the better display, camera and Face ID justify the extra charge for the iPhone X. Which model you prefer in the end is a matter of taste and should particularly be directed to the type of use. iPhone X's bigger display is more convenient when watching a movie, reading or gaming. Those who like it more compact are better advised to choose the iPhone 8. All in all the decision stays a subjective matter.