iPhone 8 vs iPhone 7 – Is It Worth The Upgrade?

With the iPhone 8, Apple revealed the direct successor to the popular iPhone 7. Instead of launching an S model, as usual, Apple decided to directly launch a new model line. Many iPhone 7 users now ask themselves if it is worth an upgrade. We inform you about the new features iPhone 8 comes along with and if it is worth a purchase.
Design
Those of you who expected the iPhone 8 to be completely redesigned were probably disappointed as the new iPhone looks very similar to the iPhone 7, 6s and 6. There is only a little difference when it comes to its weight: Due to its glass exterior which is the only big visual difference compared to the iPhone 7, the iPhone 8 is about 0.35 ounces (10 grams) heavier than its predecessor.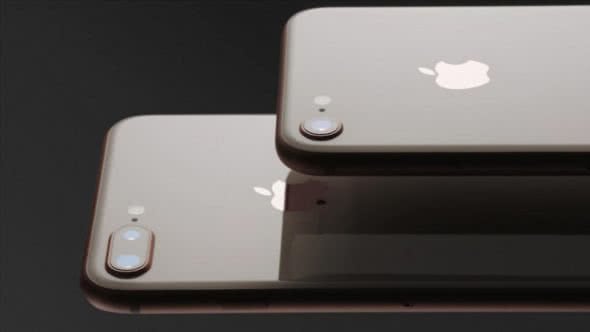 Like the iPhone 7, the iPhone 8 is available with a 4.7-inch display. While the iPhone 7 is available in rose gold, gold, silver, black and jet black, Apple offers the iPhone 8 only in gold, silver and space grey. Differences can also be seen in terms of capacity. The iPhone 8 is available in 64GB and 256GB while the iPhone 7 is only available in 32GB and 128GB.
>Chip
Next in the iPhone 8 vs 7 comparison is the chip. Apple integrated a particularly powerful and efficient processor with iPhone 8's new A11 Bionic chip. The new chip is up to 70 percent faster than its predecessor A10 included in the older devices. Thanks to the new chip with 64-bit architecture and the embedded M11 motion coprocessor, augmented reality apps and games do no longer pose a problem. This alone does not justify a purchase but is definitely an advantage to consider.
Camera
At first glance, there are no big differences between the cameras of the iPhone 8 and iPhone 7. Both iPhones have a 12-megapixel camera and each Plus version a dual objective. Again included are known features as optical image stabilization, autofocus, illumination sensor and self-timer function.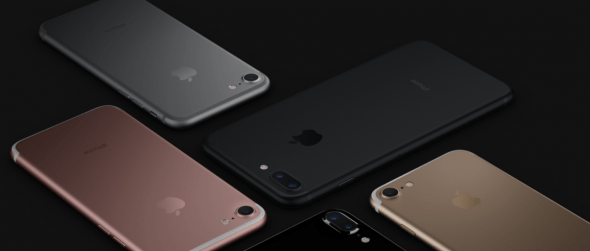 Small differences can only be noticed while recording a video. While the iPhone 7 records 4k videos with 30 fps, iPhone 8 gives you the choice between 24 fps, 30 fps and 60 fps. That's it. Videographers may benefit from the upgrade. For everyone else the iPhone 7 is worth it and the upgrade unneccessary.
Battery & Wireless Charging
Considering its charging technology iPhone 8 is clearly ahead. It does not only support Quick Charge which enables going from 0 to 50% charge in 30 minutes but also supports wireless charging via Qi technology. Those of you who hoped for a larger battery will be disappointed: Both iPhones last about the same.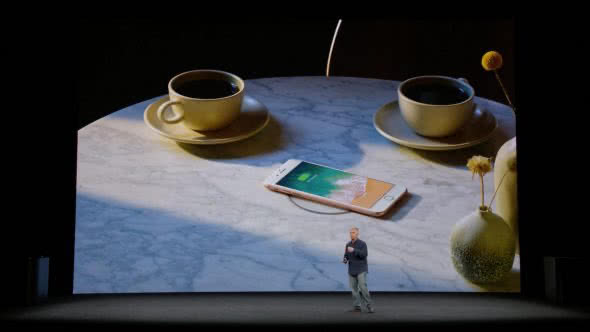 We also have an iPhone 7 vs iPhone 7 Plus comparison, if you were wondering about those two models.
Conclusion
Redesigned finish, wireless charging, faster chip: These facts clearly favor the iPhone 8 and an upgrade from the iPhone 7. Those who were happy with their iPhone 7 will certainly stay happy in the future. However, if you would like to benefit from a considerably higher power you will love iPhone 8.