How to Gift an App to Someone via the App Store for iPhone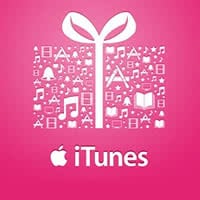 This guide will teach you how to gift an app on iPhone using the iTunes App Store. No additional equipment is needed, just your phone and a couple of minutes of your time. Gifting apps is a great way to surprise loved ones and friends or family. Apple has made it very convenient for you to buy and pay for apps which can then be sent to another account. You can even attach a little note to your gift, which makes gifting apps on iPhone ideal for birthdays or special occasions.
How to gift an app on iPhone (iOS)
App Store > find App > "Share" Icon > Gift

To gift an app on iOS (the iPhone operating system), open up the "App Store" app on your iPhone or iPad. Then enter the corresponding name of the app or a search term, or maybe pick one from the charts if you are unsure what exactly you are looking for. Hint: Keep an eye on the reviews.

Once you have opened the detail store page for an app, which shows the icon, price and description including screenshots and reviews, look for the square "Share" icon. Tap it to open the sharing menu, then select the "Gift" icon at the bottom of the screen. It should look like a wrapped present.

Filling out the form: Finally enter the recipients email address, your name as the gift-giver (can be anything you like!) and, optional, a brief message to go with the gift. If you want to delay the arrival of the gift, you may do so by specifying a date at the very bottom of the form. This can come in handy when pre-purchasing apps for birthdays or e.g. Christmas Eve.