How To Shoot Amazing iPhone Time-Lapse Videos
Time-lapse videos are sort of the opposite of slow motion videos: They depict a large timespan within a much shorter one, which is excellent for beautiful landscapes and changing climates. Or any kind of process that takes a lot of time, such as the construction of a festival area, woodworking or other crafting clips and tutorials. This is a guide on how to shoot a time-lapse video using only your iPhone and your creative faculties.
Videos consist of so-called frames, a series of singular images. Most videos have either 24 frames per second or 50 to 60 frames per second. It is thusly possible to shoot a single photo every few seconds or so and combine a sequence of them into a time-lapse video. When you play these images back in a quick manner, you'll have a beautiful timelapse. Of course it isn't really feasible to place the iPhone on a tripod and tap the screen by hand – that would take you ages! And would probably result in a rather shaky video. Here's how you can record a time-lapse video using your iPhone.
iPhone Time-lapse: How to record one yourself
Camera > Time-lapse

Pick a spot for your iPhone, open up your Camera app and check the view. While trying to get the framing right, make sure that your iPhone sits firmly and steadily on a non-moving surface. You may use books, a box of some sort or even a tripod or the "Glyf" to keep the phone in place.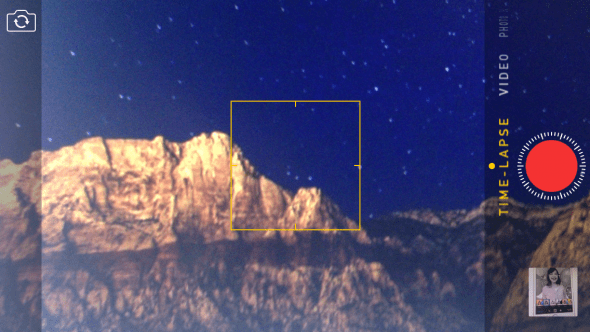 Inside the Camera app, pick the "time-lapse" option from the scrolling menu near the red release button. Hint: You can swipe across the menu to select the camera mode. Once perfectly positioned, tap the red button to start thetime-lapse recording. A visual indicator will trace a circular shape around the button, representing the time until the next shot. Tap the button once more to conclude your video, which will then be processed from the individual shots (this can take a minute or two). The Timelapse video will appear in your Photos-App, check the special folder/collection with the same name.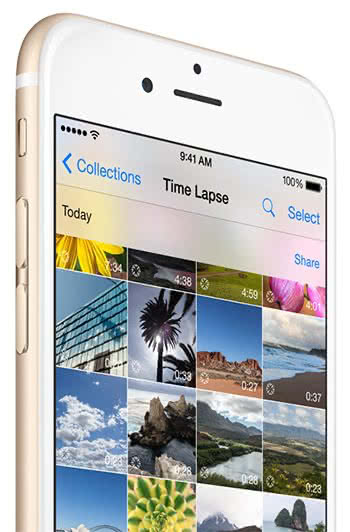 How to change the iPhone time-lapse interval between shots
You might wonder: Is there any way I can change the iPhone time-lapse speed, or to be more precise, the interval between individual pictures? We've tried holding the shutter button and all kinds of crazy experiments, unfortunately Apple doesn't offer customized settings for the time-lapse mode of the Camera app. Perhaps they will turn up in future versions of iOS.