Which iOS Version Do I Have? How To Find Out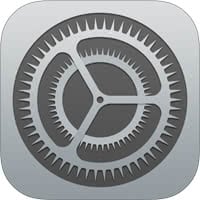 Do you sometimes ask yourself, which iOS version do I have? The Settings App doesn't always notify you about the next iOS update and for security reasons we always recommend to update iOS once a new version is out. There is an easy way to find out which iOS version is running on your iPhone. We explain how to check, which iOS you are on.
Check current iOS version on iPhone
To check which iOS your iPhone is running on you need to open the Settings and go to General. Now tap About and you will see a long list with information about your iPhone. Your current iOS version is listed next to the item Version.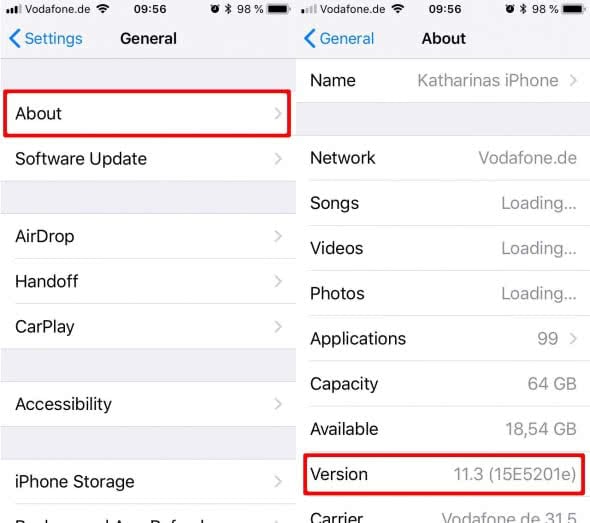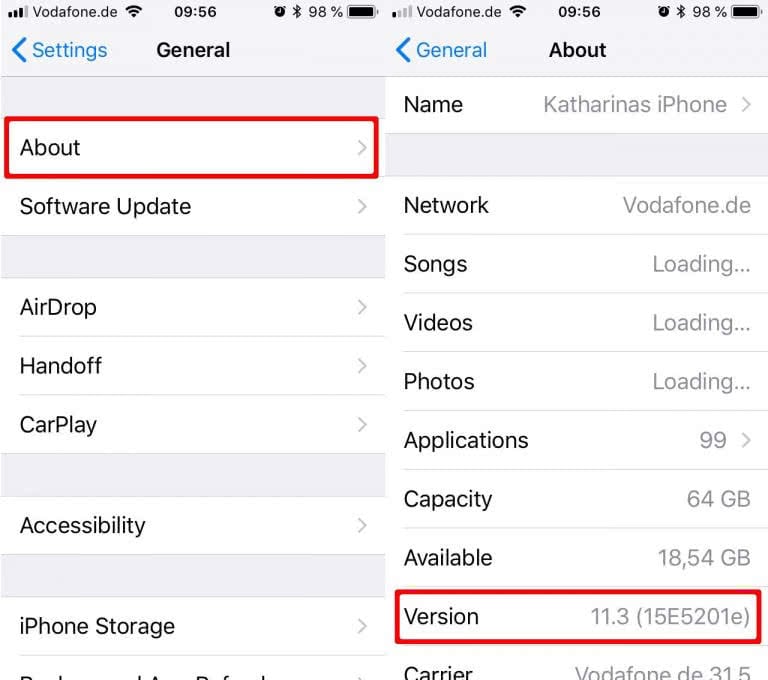 What is iOS latest version?

If you want to know what is the latest iOS version, just check your Settings go to General and look for a Software Update. Or check apple.com/iOS for the current update.

Settings → General → Software Update

Hint: You want to know what iOS means? The "OS" means operating system while the "i" is iconic for Apple products and has a few meanings. The first iPhone operating system was called "iPhone OS" iOS is a shortend version of iPhone OS. Steve Jobs shared that the i in "iMac" refers to the combination of the internet and the Mac. Therefore, it just names the Apple operating system on i-devices like iPhone and iPad.