Jailbreak iOS 11.3.1, 11.3 and 11.2 Instructions & Download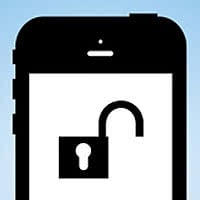 The official jailbreak iOS 11.3.1-11.2 has been released by the Electra Jailbreak team with developer CoolStar. Now you can use the jailbreak tool for your iPhone or iOS device running on iOS 11.3.1 to 11.2. We explain how to install the Electra jailbreak on your iPhone and use the hack to your advantage. In our article you will find the iOS 11.3.1 jailbreak download and jailbreak instructions to successfully jailbreak your iPhone.
Requirements to install the iOS 11.3.1 Jailbreak
To install the most recent iOS 11.2-11.3.1 Electra jailbreak on iPhone you need an iOS version in between iOS 11.2 and iOS 11.3.1 on your iPhone. You can find a list of supported iOS version for the Electra jailbreak below. A downgrade to an iOS 11.3.1 to iOS 11.2 is no longer possible as Apple no longer continues signing these older iOS versions.
Once you installed the upgrade there is no chance to reverse the iOS update.
All iPhones with iOS 11 are compatible to the Electra jailbreak. This means iPhone 5s, iPhone SE, iPhone 6, iPhone 6s, iPhone 7, iPhone 8 and iPhone X. Also compatible iPads, iPads mini, iPads Pro and iPod Touch can be cracked with the Electra jailbreak.
Note: Things can go wrong during a jailbreak so make sure to backup your iOS device to iTunes, iCloud or an external device before you attempt to jailbreak your iPhone!
Supported iOS versions for jailbreak
iOS 11.2.1
iOS 11.2.2
iOS 11.2.5
iOS 11.2.6
iOS 11.3
iOS 11.3.1
Electra 11.3.1 – iOS 11.2 jailbreak iPhone with PC or Mac
Jailbreak iOS 11.3.1 download
First you have to download the IPA-File from the official Electra Website. If you have a Developers account, click "Download (Dev Account)". Without a Developers Account, click "Download (Non Dev Account)".

Afterwards download the Cydia Impactor to your PC (Windows or Linux) or Mac – if you haven't done so already. Xou can find the right Cydia Impactor for your operating system here.
Use your Lightning cord to connect your iPhone with your Mac or PC and close iTunes once it starts automatically on your desktop.
Staart the Cydia Impactor with a double click on the icon on your desktop. The program will recognize your iPhone automatically.
Now drag and drop the Electra IPA-File into the Cydiaa Impactor Popup-window.

Now enter your Apple ID Data. First enter your Apple ID email address and click "OK" and afterwards your Apple ID password and again click "OK".

After you have entered your correct data, the Cydia Impactor installs the Electra jailbreak on your iPhone. The Electra icon should now appear on your Home Screen.
To start the Electra app on your iPhone go to your "Settings" and "General". Under "Profiles" you can trust the new certificate by tapping "Trust". If you already have an Apple developers account you can skip this step.
Now activate Flight Mode on your iPhone, open the Electra app (icon with lightning) on your Home Screen and start the jailbreak with a tap. As soon as the jailbreak is done, deactivate Flight Mode and you should see the Cydia app on your Home Screen which you can use ass accoustomed to.

Note: TThis is a semi untethered jailbreak. So once your iPhone battery dies or you restart your iPhone the jailbreak is lost and you have to install it again. To reinstall the Electra jailbreak just follow step 9 in our list, as you have already done everything else.

If you are interested in doing your first jailbreak, we also have a Cydia guide for beginners.