How To Turn A Video Into A Boomerang

Boomerang is a wonderful addition to Instagram and promises video fun and new formats for content. Most users take videos with the Boomerang app and publish them instantly, but some ask themselves: "Can you boomerang a pre-recorded video from your Camera Roll?" We are happy to say it's possible to make a boomerang with a video you saved already. Read on to learn how.
How to make a boomerang out of a video?
With a little help from the app "GIF Maker – Make Video to GIFs" you can easily turn an existing video into a boomerang and boomerang a saved video. First you have to edit the video using the boomerang maker app and from there you can share it e. g. directly to Instagram and also save it to your Camera Roll.
Turn video to boomerang

GIF Maker → Create → Video to GIF → select video → Edit → Share/Save

Open the App after the download and tap "Create" in the bottom row. Now tap "Video to GIF" and allow access to your Camera Roll so you can use a pre-recorded video to turn into a boomerang. Now select a video you want to turn into a GIF. If necessary, you can shorten the video by moving the bars on the left and right side accordingly. Then tap "Next" in the upper right corner to create the GIF.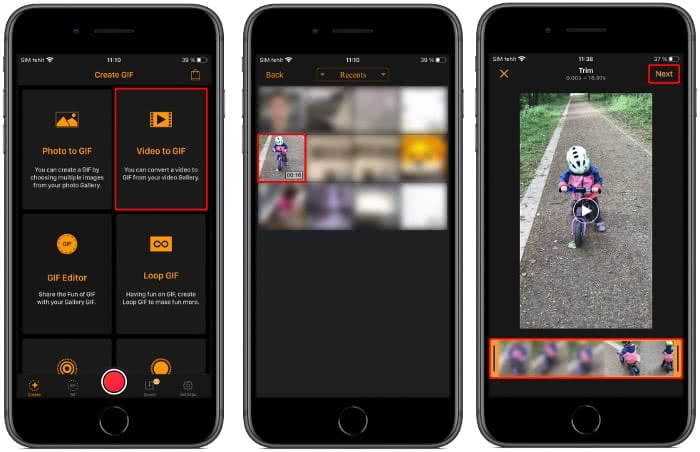 Afterwards select "Adjust" in the lower left corner and tap the "Loop" button, in order to add the boomerang effect to your GIF. Here you can also set the playback speed. When you are finished, tap the arrow at the bottom.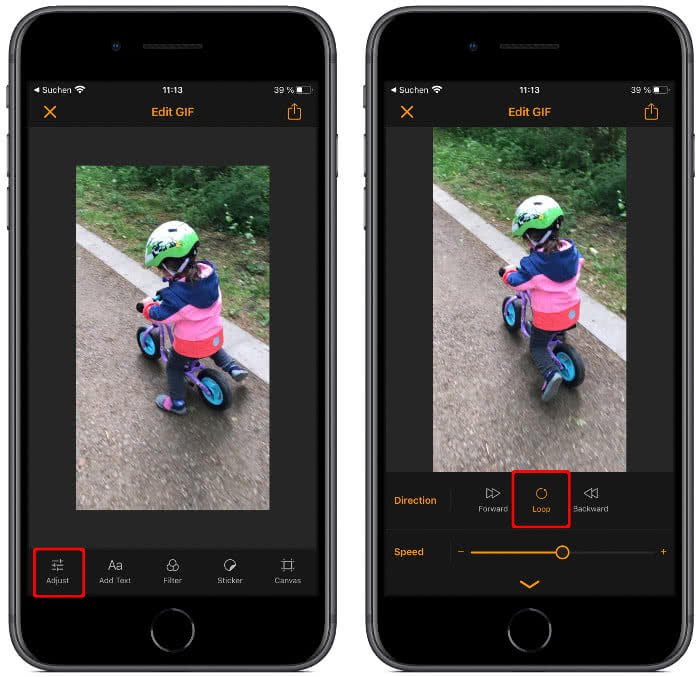 Next, tap the "Share" button in the upper right corner select an app to share or save the boomerang video on your iPhone. Enjoy!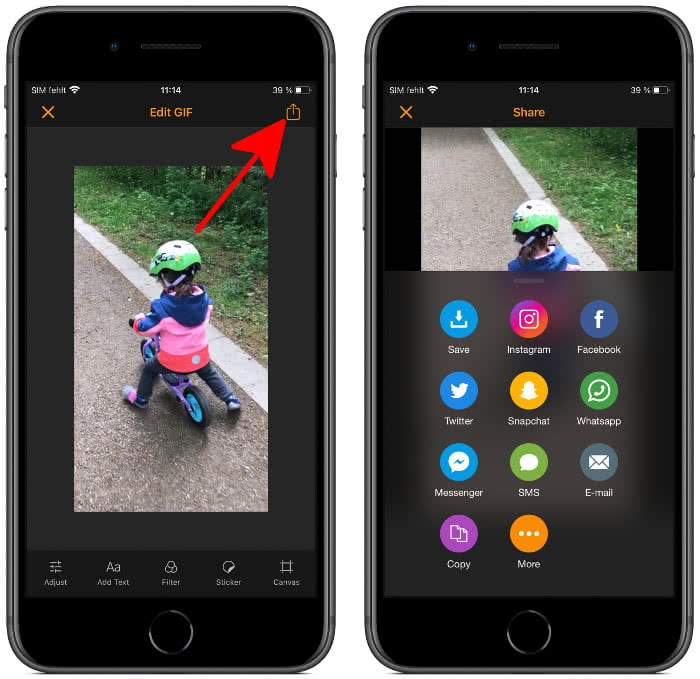 The free trial version of the app only includes a specific number of video you can turn into GIFs, so choose wisely or get the Pro version. Also some of the features are limited to Pro users but if you do not want to edit your video too much, you'll be fine with the normal version.
GIF Maker also offers to turn Live Photos into GIFs, which you can turn into a boomerang. However, in another article we show you how to turn Live Photos into boomrangs directly in the Instagram app!