How To Create A Animoji (Memoji) On iPhone X and newer
If you own an iPhone X or newer, you might already know those animated emojis called Animoji. Using the TrueDepth camera on the iPhone, the colorful figures reproduce the user's facial expression, which makes chatting in imessage more fun. But now, you can even make your own animoji, a so-called Memoji, that looks exactly like you. In this article we'll show you how easy it is to create a animoji on your iPhone.
Requirements
In order to create your own animoji, you need an iPhone X or newer, because the function uses the face recognition of the TrueDepth camera.
Tipp: If you are using an iPhone 8, iPhone 7 or iPhone 6, you can still create your own emoji using free emoji maker apps.
How to make a animoji
1. First, open the iMessage app on your iPhone and create a new message or select an already existing chat. Then tap on the App Store icon to the left of the text input field and select the Animoji icon in the bottom line. At the bottom of the screen, swipe to the left and press the plus icon.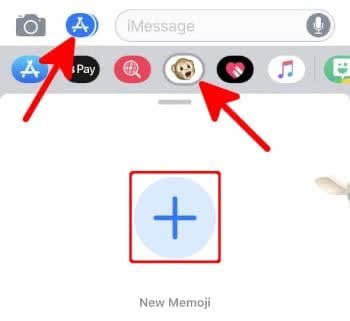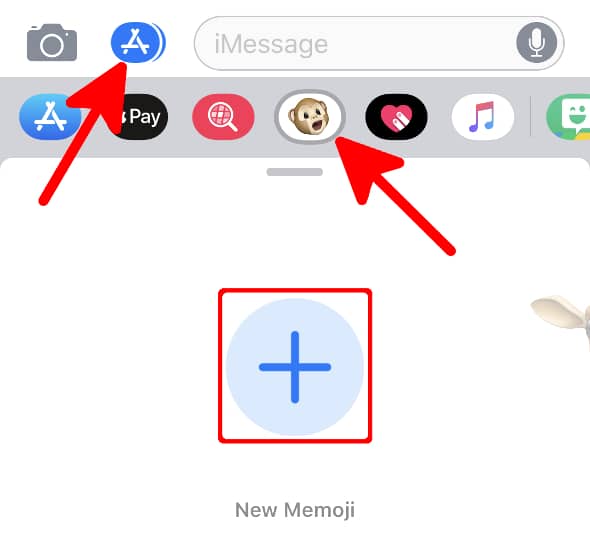 2. Now you are in Memoji edit mode with a still "naked" avatar. Here you can choose the skin tone and fine-tune it with the slider. From realistic to colorful and crazy everything is possible. When you've made your selection, tap the next feature you want to edit below your Memoji. By the way, you can jump from one point to the other as you like.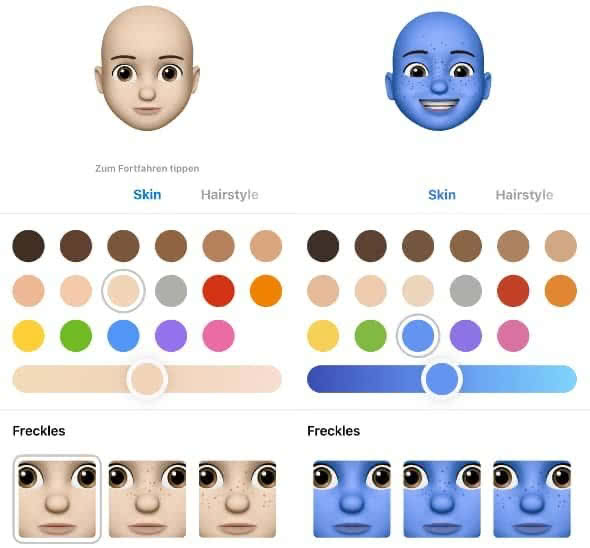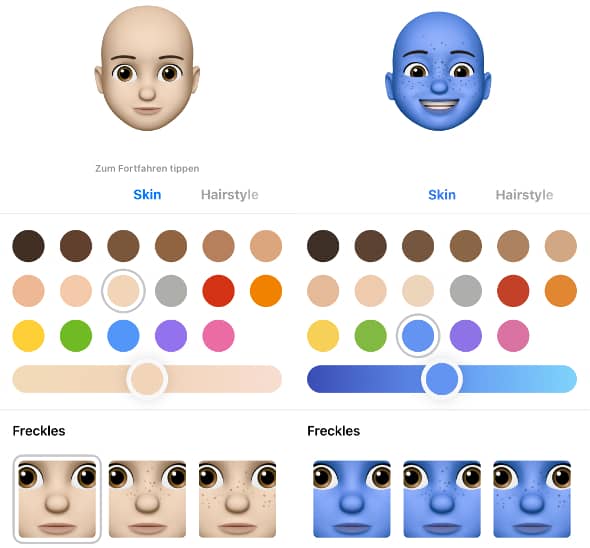 3. Next, you can choose a hair color and then adjust the nuances using the slider. Below you will find a large selection of hairstyles for men and women. If you like, you can even add highlights to your hair.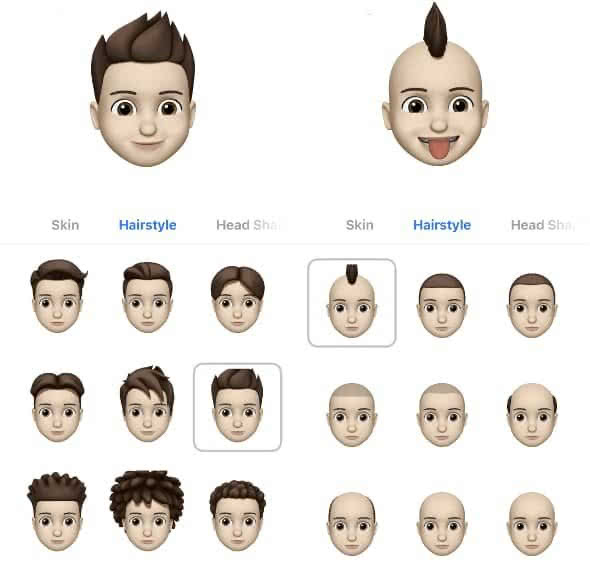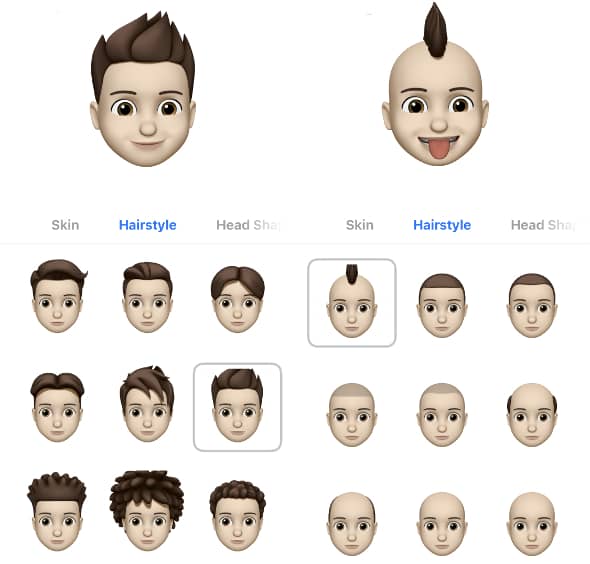 4. Go on with your animoji's head shape. Besides the age (young, adult, old) you can decide whether your Memoji should have a round, pointed or rather prominent chin.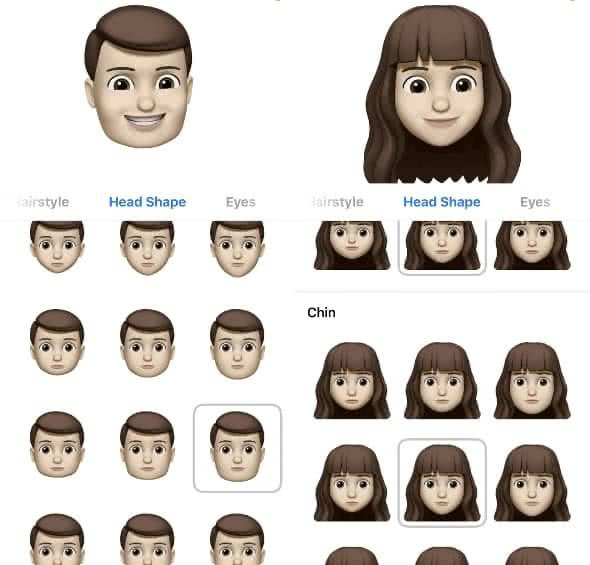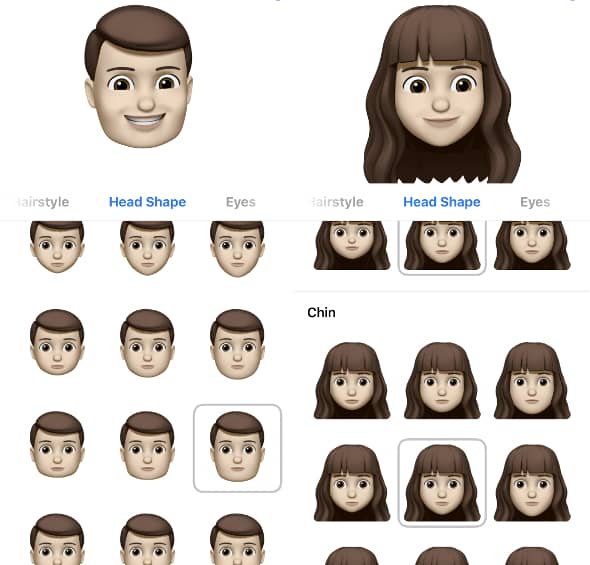 5. Next up are the eyes. Adjust your animoji's eye color, eye shape as well as eyelash shape here.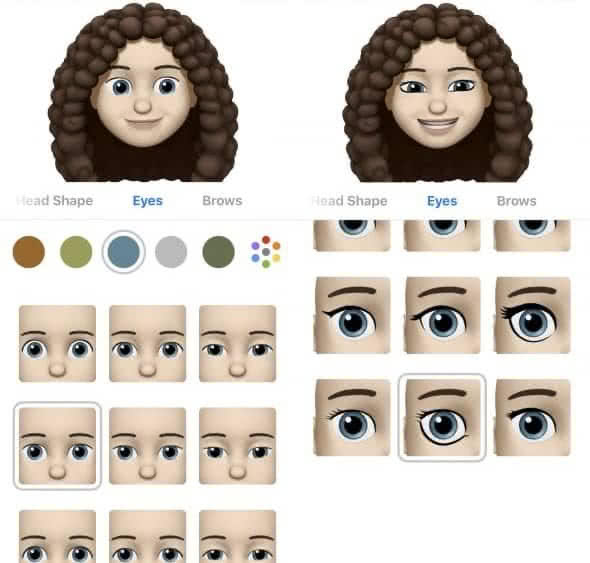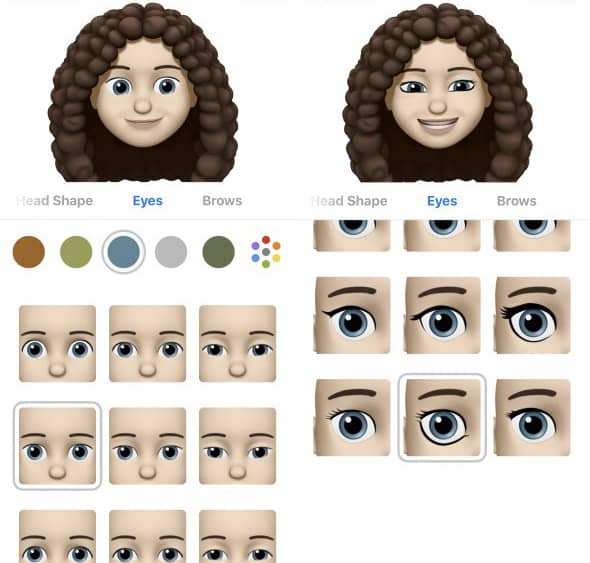 6. Now go on with the eyebrows. Thin, thick, bushy or styled – there is something for everyone.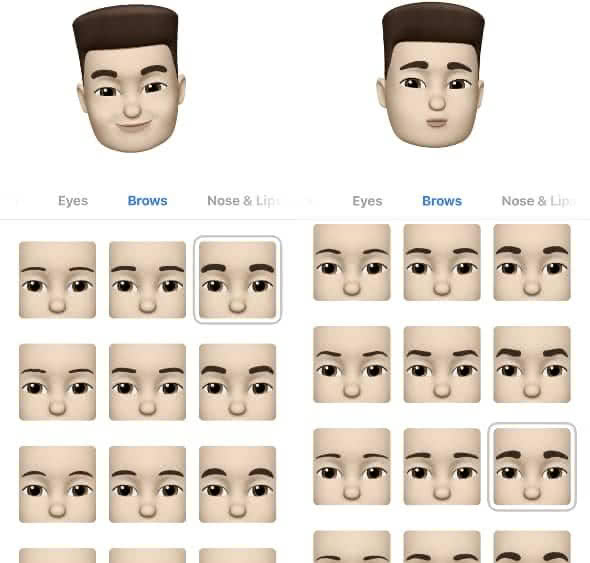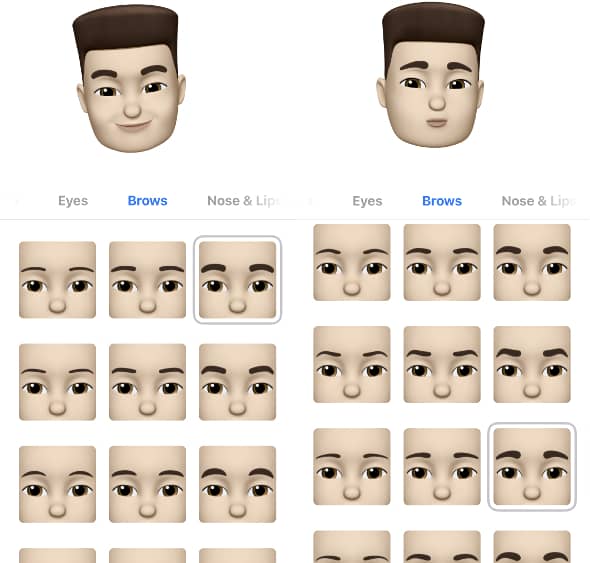 7. The most important characteristics, in order to adapt the Memoji to your own physical appearance, are nose and lips. There are three different nose and six mouth shapes available.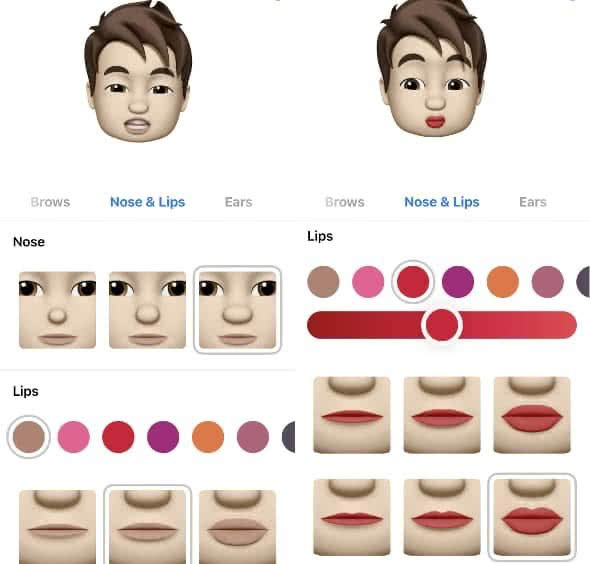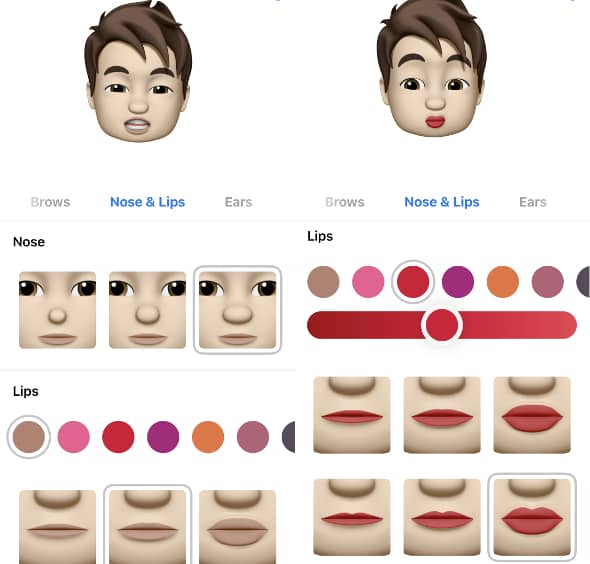 8. Next, you can choose the ear size (small, medium, large) and pick matching accessories such as earrings or studs.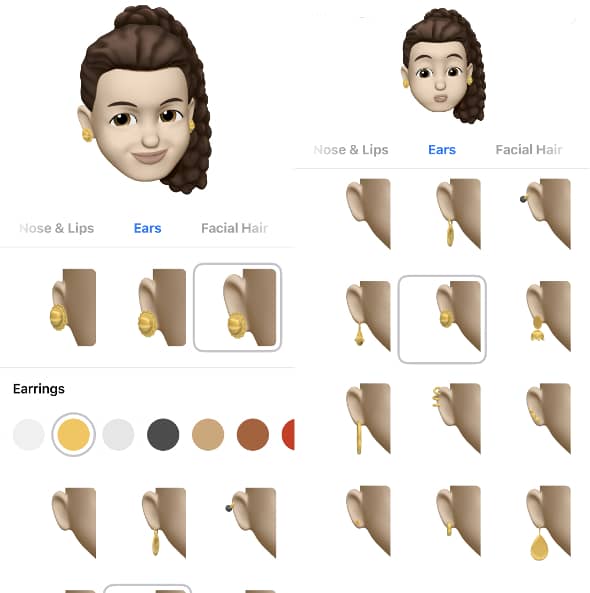 9. Three-day stubble, hipster beard, moustache, goatee or sideburns à la Elvis – there are no limits to facial hair.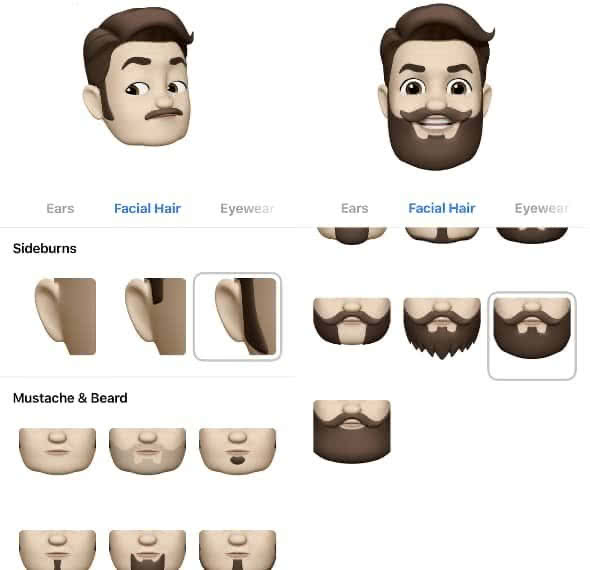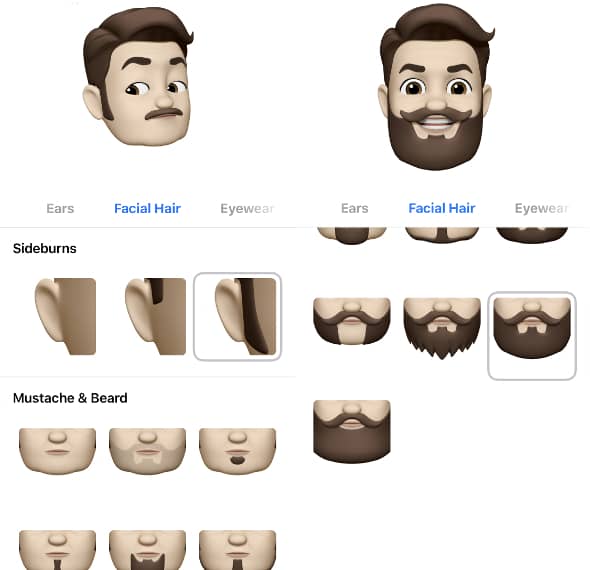 10. If you wear glasses you have a choice of different eyewear at your disposal. You can adjust the frame and lens colour to your taste.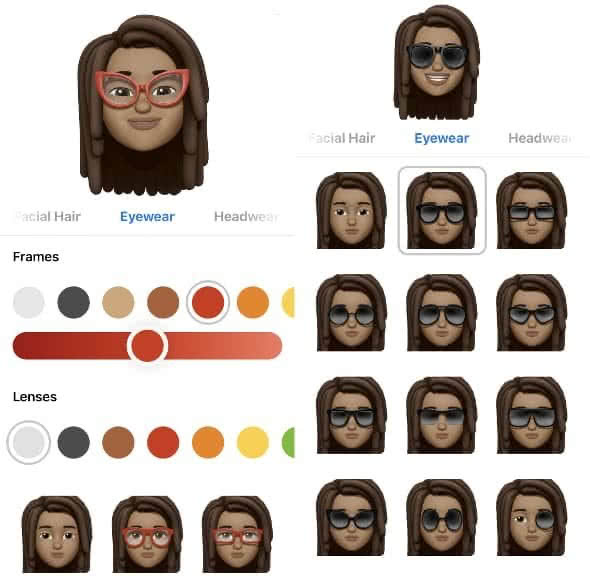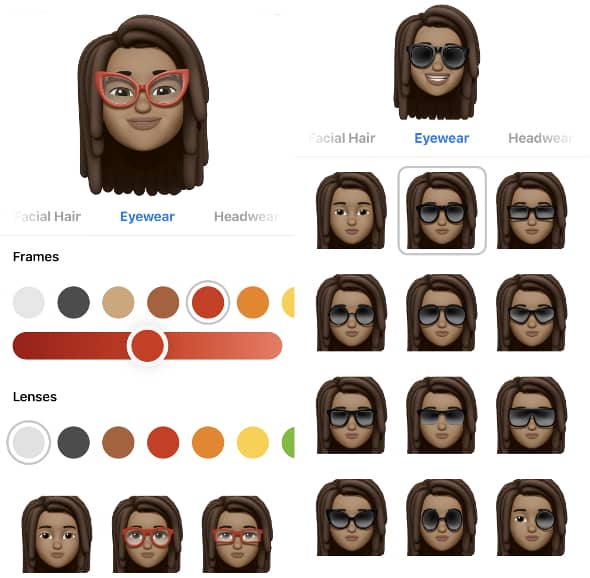 11. Baseball cap, cowboy hat, turban, headscarf and much more headwear. Here you can also adjust the colour of the headgear.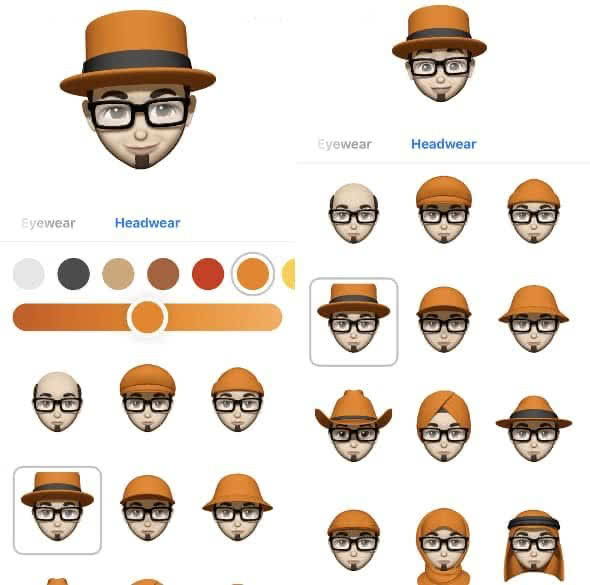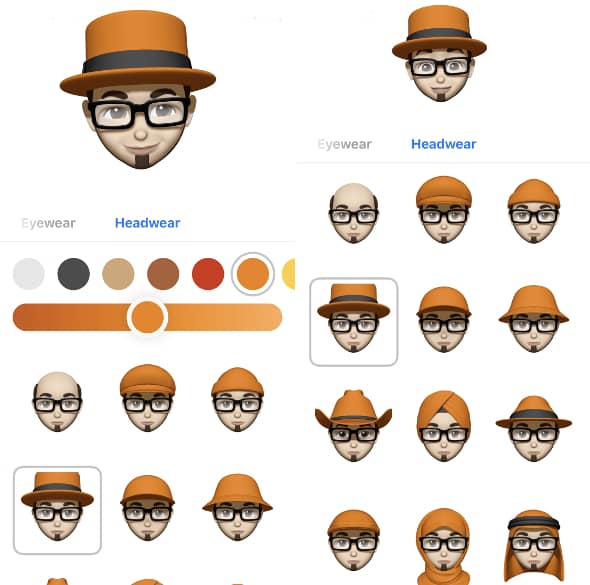 12. Once you've finished your memoji, tap "Done" in the upper right corner to save your character.