iPhone Calendar Week View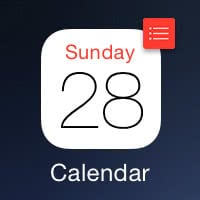 The iPhone calendar week view is well hidden and some even proclaim that the native, built-in iOS calendar doesn't support a week view and thus resort to installing other apps. While there are certainly other great calendars in the App Store, we suggest you first try out our trick to access the iPhone calendar's week view.
Because of the minimalistic design, some of the features of your iPhone calendar may not be obvious at a glance. Taking your time to get acquainted with the native "Calendar" app will pay off in the long run.
iPhone calendar views: Year, Month, Day
The standard views of your iPhone calendar are accessed by opening the "calendar" app and tapping either the "Back" arrow at the top left or tapping the corresponding month and then day. By default, your yearly view will only display the dates and none of your appointments. Those are then listed in the monthly (represented by a dot) and daily view (in full detail).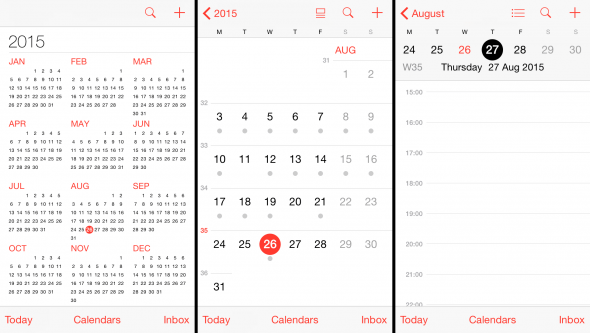 How to access the week view
Getting to the week view is extremely simple, if you know how to do it. We were quite astounded when discovering this hidden feature and wondered whether Apple should have included a hint at first launch of the app. All you need to do to get to the week view in your iPhone's calendar, is to rotate the device by 90 degrees – into landscape orientation. Look and behold! The calender will show a week view including your appointments. You can swipe left and right to change the displayed date range, by the way.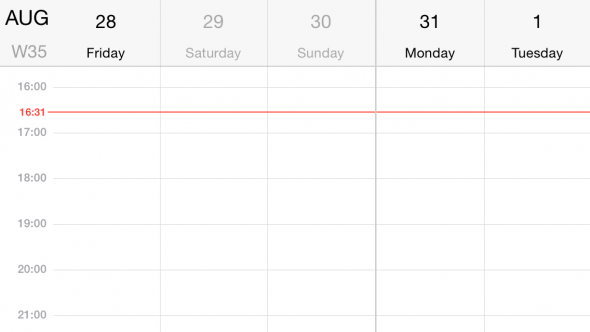 If you still prefer a different calendar we also reviewed these 5 alternative calendar apps you can find in the App Store.