How To Crop Video On iPhone

In addition to snapping photos, video recording is one of the most used functions on the iPhone. But video editing does not come as easy for many users since the tools and settings to edit video on iPhone are not always easy to find. Even basic features like cropping a video on iPhone are not always easy to understand. In this article we show you how you can uqickly access and use the video cropping feature right on your iPhone in order to crop videos in seconds.
Crop Video On iPhone

Photo app → Album → Videos → Select video → Edit → Crop

If you want to crop a video on the iPhone in order to shorten them or maybe remove some scenes at the beginning or the the end, follow these steps.

First, you have to open the Photos app on your iPhone and select the video that you want to crop by simply clicking on the desired video in the album view. Then press "Edit" in the upper right corner to bring up the video editing screen on your iPhone. There you have to tap on the Crop-Icon at the bottom right.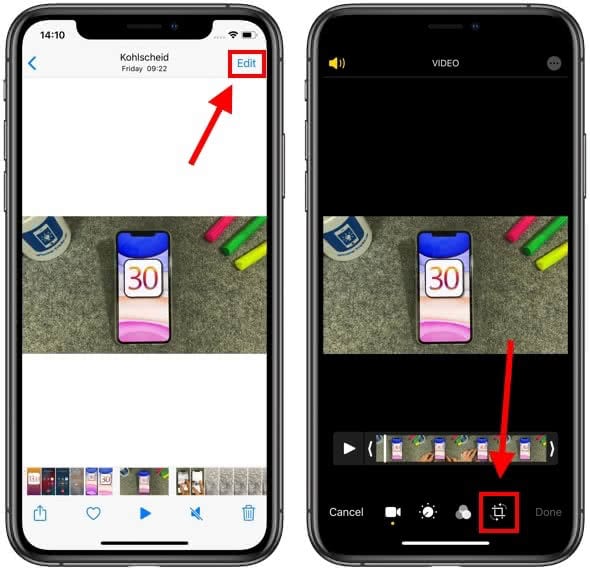 Now a new mode will appear which will let you crop a video. Notice the frame around the video. You can now grab and drag each corner of that frame in order to crop the video to the desired part. You can also pinch with two finger on the video to zoom in and out.
So to crop video on iPhone can be as easy as just moving around those borders, this way you can choose the section you want your video to show. The parts outside the box will be cropped and removed.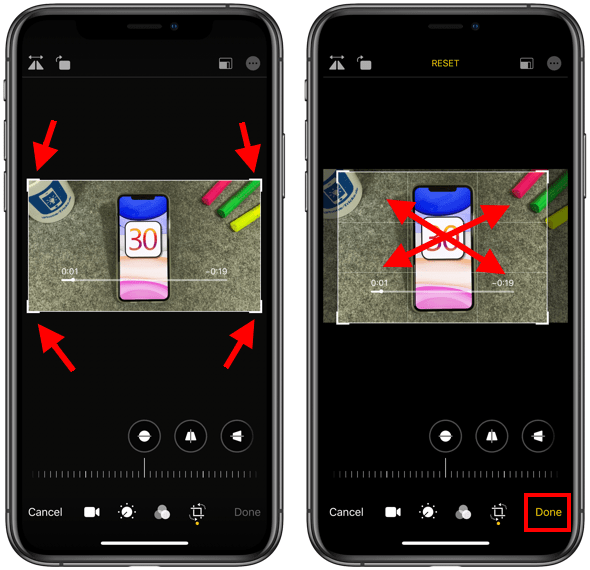 Once you have moved the borders to the right positions and have selected the desired part of the video just tap on "Done" at the bottom right to crop video. Now the new cropped video version will be saved over the old version.
Tip: In another article we show you how to trim a video on iPhone.
iPhone Video Crop Revert

But, do not worry, if you chose this option you can always revert back to the video before you used the iPhone crop feature by simply clicking on the "Revert" button, which will show up if you later enter the iPhone video edit mode again. And with one click you can undo the video cropping.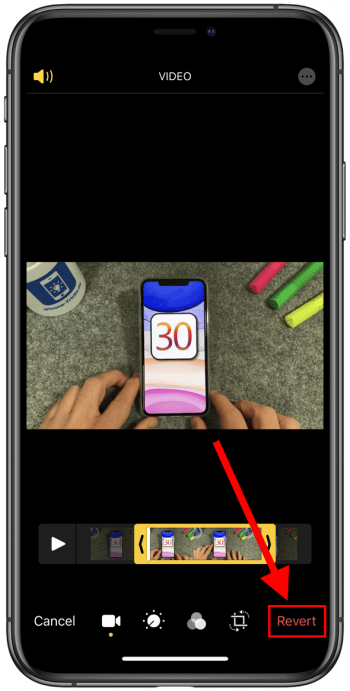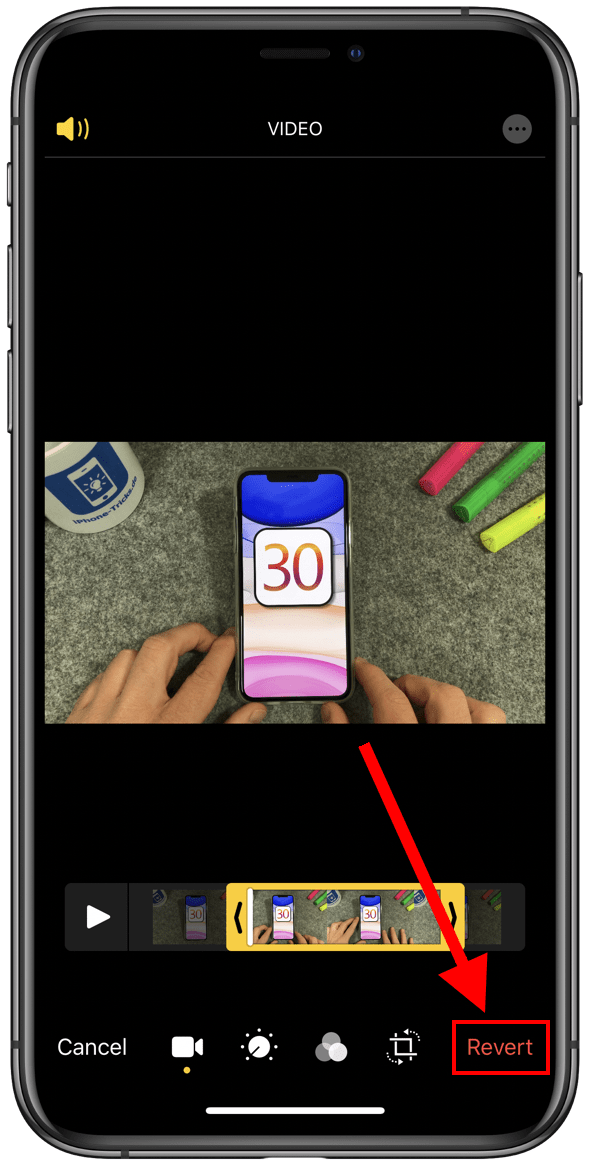 It is that easy to crop videos on iPhone withouth the need to download third party video cropping apps. Of course there are many more features there that you can use to edit and cut a video.