How To Trim A Video On iPhone

Trimming a video on your iPhone is pretty easy, once you know where to find the video trim option. In this article we show you how easy it is to trim video on iPhone and to save the cut video as a new clip.
Trim Video On iPhone

Photo app → Album → Videos → Select video → Edit → Trim

If you want to trim a video on the iPhone, because you want to remove parts at the beginning or maybe cut something out at the end of the video, then follow these easy steps.

Open up the photos app on your iPhone and choose the video that you want to trim. To do select it simply tap on the video in the album view to open up the single video that you want to be trimmed. to get to the video trimming option you have to tap on "Edit" in the upper right corner. This will open up the the video editing screen of your iPhone and all the video edit tools.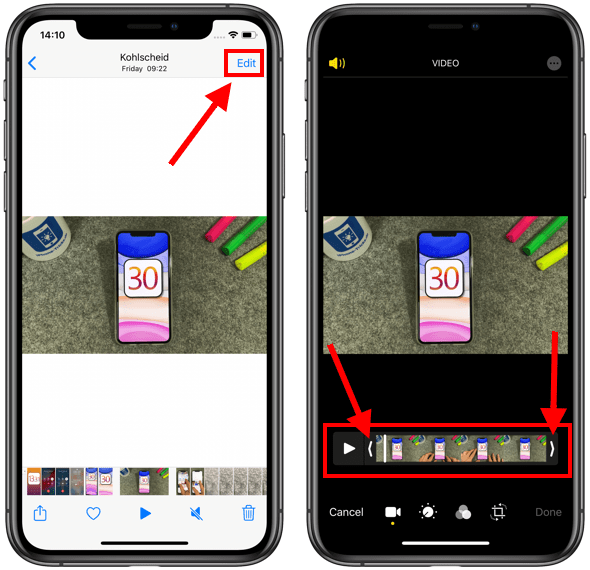 Below the video in the edit mode you will now see a timeline bar which shows the complete video in a kind of preview. You can now scroll through the video with the small white bar and decide where you want to start editing.
At the beginning and at the end of the timeline you will see two arrows which you can move along the bar with your fingers in order to set the beginning and the end of the video. To trim video on iPhone can be as easy as just moving those arrows back and forth, this way you can choose the section you want your final video to show. The parts outside the yellow box will be cut and removed in the trimming process.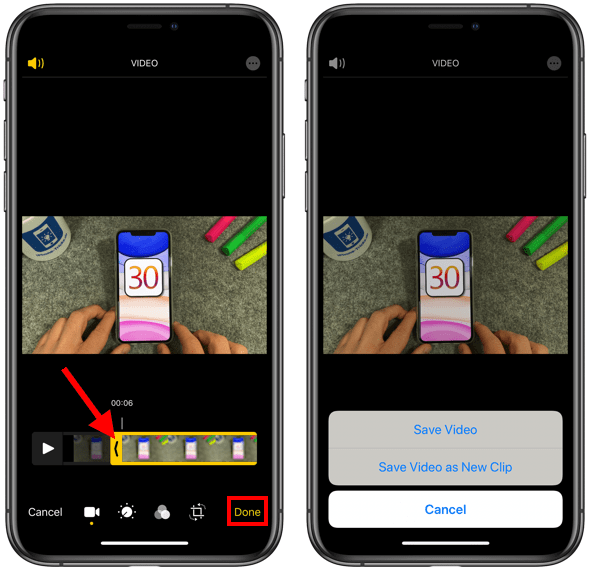 Once you have moved both markers to the right positions and have seleceted the desired part of the video that you want to trim just tap on "Done" at the bottom right to trim the video. Now you will be asked if you want to save the trimmed video as a new clip or if you want to overwrite the old video with the new cut video.
Tip: In another article we show you how to crop a video on iPhone.
iPhone Video Trim Revert

If you chose to overwrite the old version it is very easy to revert back to the video befored you used the iPhone video trim feature by simply clicking on the "Revert" button. This option will show up, after you trim a video on iPhone save it and then go back to the edit mode again. Now with one click you can undo the video trimming.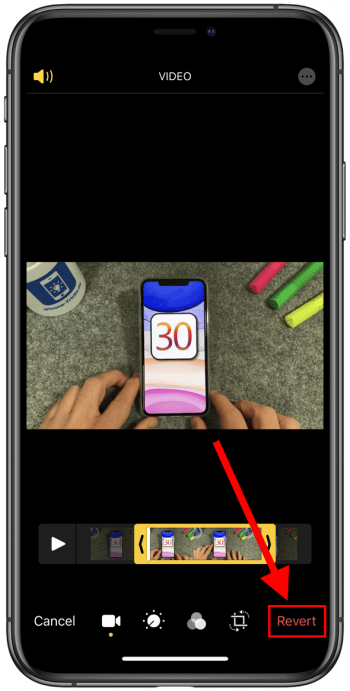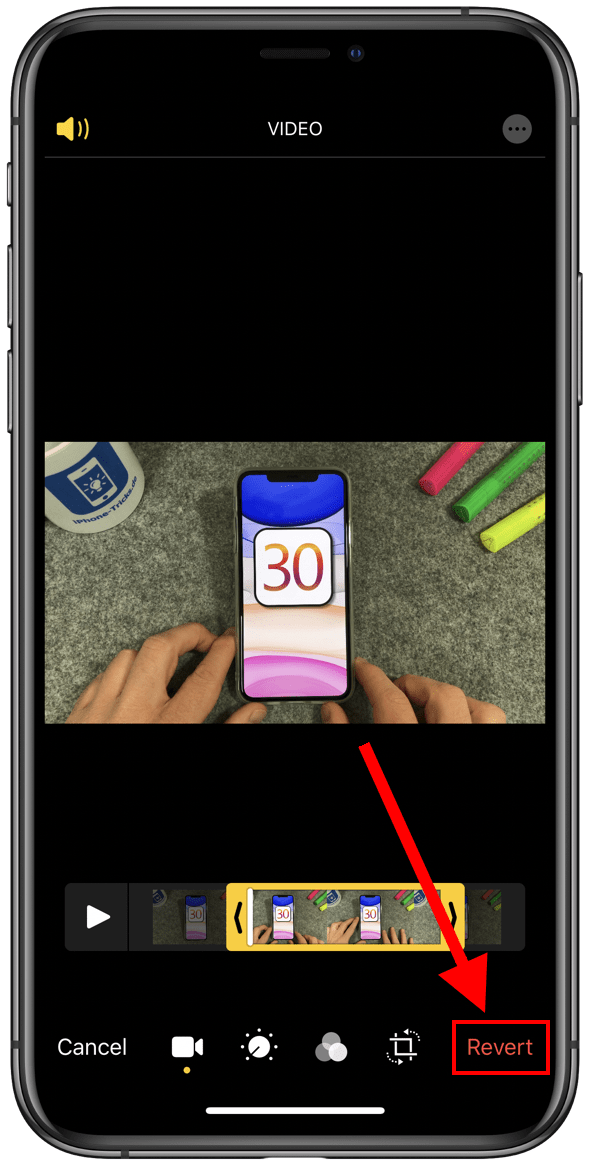 So, you see it is very easy to trim video on iPhone without any 3rd party video trimming apps. You can also use many other features withing the video edit mode to further edit and cut a video.