How To Find My iPhone When It's Turned Off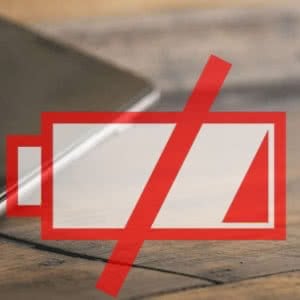 If you have lost your iPhone, the first thing you should do is have your SIM card blocked by your operator. After all, you don't want your iPhone to be used to make calls if it falls into someone else's hands. You can then use Find My iPhone to locate your iPhone, but only if it still has power. We'll show you how to find your iPhone even if the battery is dead and you have no Internet connection.
How to locate a turned off iPhone
Settings → [your name] → Find My → Find My iPhone [enable] → Send Last location [enable]

To locate an iPhone when it's off, first open the "Settings" on your iPhone and tap your name at the top. Then select the option "Find My" and go to "Find My iPhone" at the top.

If you have not yet activated "Find My iPhone", you will need to do so here to follow our instructions. To do so, click on the button next to "Find My iPhone" so that it appears with a green background.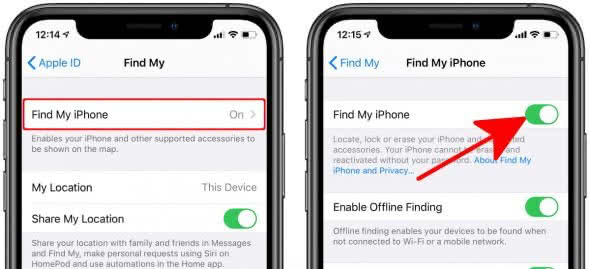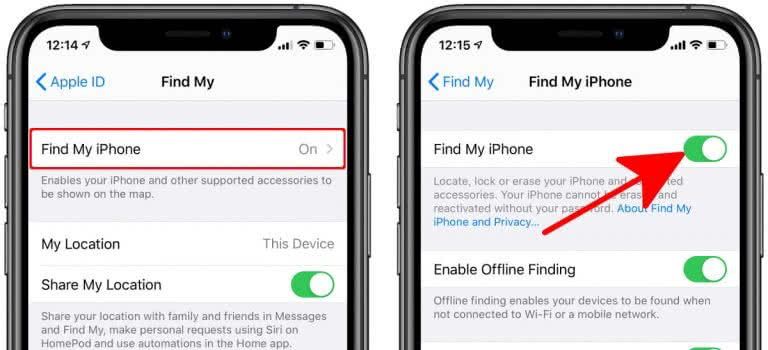 Use this feature to locate your iPhone and lock or delete it remotely. We strongly recommend that you activate this useful feature, which will save you a lot of nerves and costs in case of an emergency.
After you have activated the basic function, the window will expand by two more options. Activate the item "Send Last Location" by tapping the button next to it, so that it appears with a green background.


When your iPhone's battery charge is at a critical level and there are only a few percent remaining, the location of your iPhone is automatically sent to Apple. Of course, this requires an existing Internet connection.

The location is only transmitted automatically if your iPhone's battery is already in a critical area – the automatic transmission is not permanent. So you don't have to worry about a loss of battery life.

If you lose your iPhone and the battery is low, you can see the last transmitted location of your iPhone on "icloud.com" under "Find iPhone".

Regardless of your last location, you can now locate your iPhone offline – without connecting to a wireless or mobile network. Starting with iOS 13, you can also find this function on the "Find My iPhone" site. To enable the feature, simply tap the button to the right of "Enable Offline Finding".


This way, you can find your iPhone even when it is not connected to the Internet. You can then locate your iPhone as usual on icloud.com under "Find iPhone".