How To Save WhatsApp Profile Picture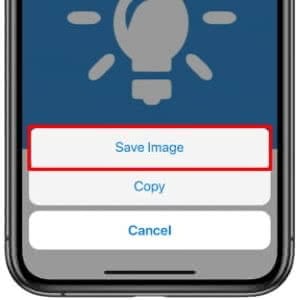 If you use WhatsApp regularly, you may have noticed that your contacts' profile pictures change from time to time. Sometimes you'll even find some really great or funny photos that you might want to save to your iPhone. With a little trick, you can save WhatsApp profile pictures and store them to your iPhone.
Save profile picture from WhatsApp on iPhone
There are two ways to store WhatsApp profile pictures on your iPhone, which we would like to introduce to you below. We distinguish between profile pictures from group chats and profile photos from individual WhatsApp contacts.
Saving WhatsApp profile pictures from group chats
You can easily save profile photos from group chats:
First, select any group chat in the WhatsApp app on your iPhone.
Go to the profile picture in the upper left corner and then tap the photo again in the Group Info view.
Now tap on the share button (square with arrow) in the upper right corner and select the option "Save Image".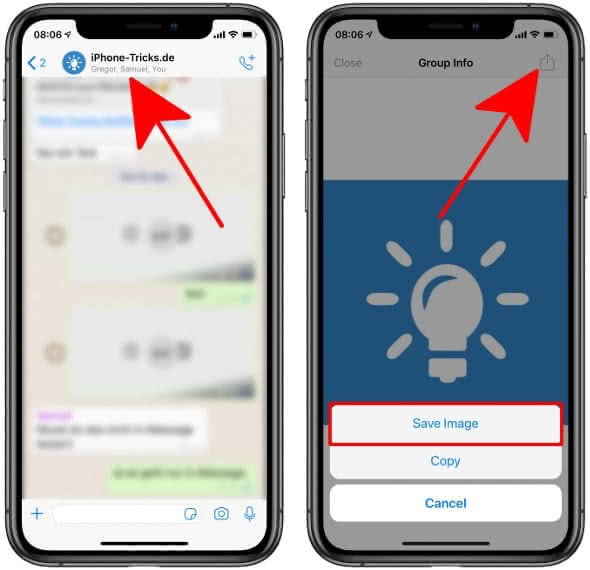 Ready, that's it. You can now find the saved profile picture in the Photos app on the iPhone.
Save WhatsApp profile pictures of individual contacts
There is no build in solution (as for group chats) to store WhatsApp profile photos of chat partners on the iPhone. So you can't just tap a profile picture and then save it using the share button.
Instead, we have to use a trick to save the picture(s) locally on the iPhone: the iPhone screenshot.
Depending on your iPhone model, you may have to proceed differently or use a different key combination for the screenshot:
iPhone X and newer: Press the right Side button and the Volume up button simultaneously.
iPhone 6 to iPhone 8: Press the Power button (right side) and Home button simultaneously.
iPhone 4 to iPhone 5s, iPhone SE: Press the Power button (upper right) and Home button simultaneously.
After you've taken the screenshot, tap the preview in the lower left corner and crop the screenshot using the white markers. Once you've done that, tap "Done" in the upper left corner and select "Save to Photos". The image will now be saved locally in the Photos app on your iPhone.