How To Control F On iPhone (CTRL+F)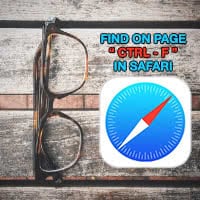 When you are browsing the web on your computer and want to find a specific part of the text, you press "CTRL + F" on the keyboard, or "Command + F" on a Mac to quickly locate a word or phrase on the page. But how do you "CTRL + F" on iPhone to search for a word? Apple included a "find on page" feature but didn't quite introduce it to all of the users.
How to CTRL F on iPhone
Naturally, there is no "Control Key" or "Command Key" on your iPhone. But using the equivalent to "Control + F" on your iPhone is still quite simple and you can use it to search for a word on a webpage on iPhone. There are two easy ways to do this.
Option 1
Launch "Safari" on your iPhone. Open up a web page containing a wall of text to be searched. Now enter your search term right where you entered the web address and scroll down to the bottom of the list.
At the top, you should find grouped hits from your browser history (if available), a regular web search, your bookmarks and so on. But at the bottom, you should see a special kind of search result labeled "On This Page".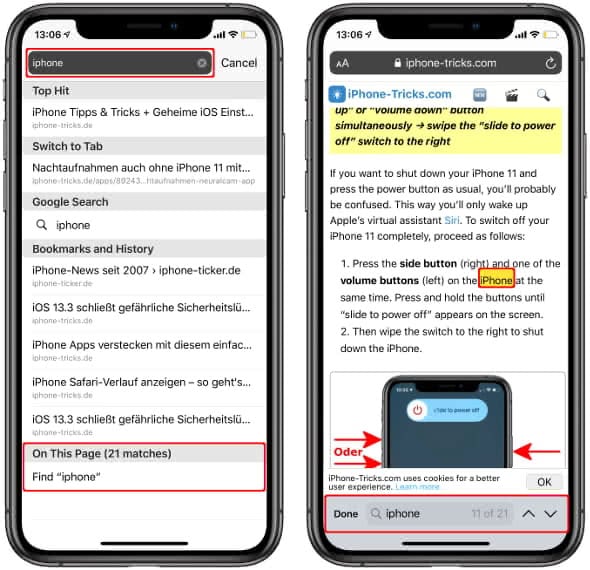 Tap it to get to the list of results on the current web page. To advance through multiple occurrences of your search term on the page, tap the arrow symbols next to the counter that displays the number of matches. Your iPhone will emphasize the matches using a yellow highlighter color. Tap on "Done" to end the search mode.
Option 2
You can also start the search via the Share menu. To do so, first tap the Share button (square with arrow) in the navigation bar at the bottom. Then select the item "Find on Page" in the Share menu.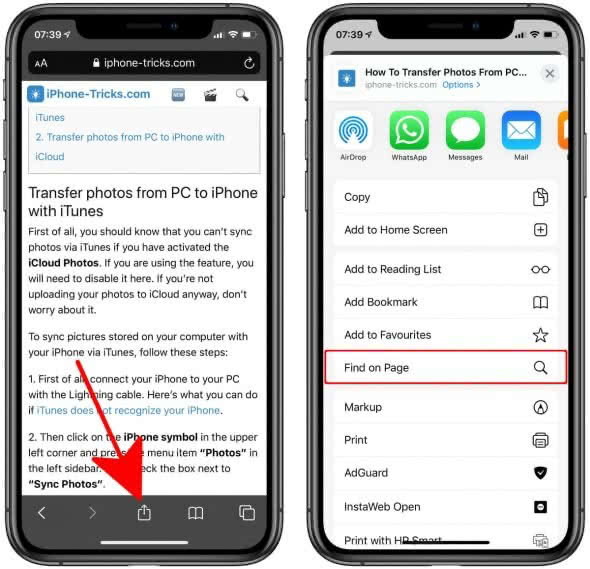 Then enter your search term in the input field. As with the first option, you can use the arrow keys to jump from hit to hit. Tap "Done" to close the search.
This is how to control find on iPhone (or for Mac users using command F on iPhone) using two easy ways.
Hint: Want to know more tricks for Safari? Our article 11 Safari features you should know lists handy tricks for Safari users. In another article we also explain how to use the Quick Website Search feature on the iPhone.