How To Convert Live Photo To Video

Most of you are probably familiar with Live Photos – a hybrid of photo and video. Thanks to the handy feature you don't have to choose a particular format and can save snapshots as a still image as well as a short video clip. If you don't like this "compromise solution" at times and prefer to keep only the video part of the Live Photo, you can easily convert one or more Live Photos into a video – directly on the iPhone and without an additional app!
Turn Live Photo into video
Let's say you've taken some great Live Photos, but would rather have them available as a video on your iPhone. That's no problem, because with the last big iOS update Apple has made it possible to convert one or more Live Photos into a whole video.
This way you can combine several great moments into one video. On the other hand, the video clips can also be played on devices that do not support Live Photos. To save Live Photos as video on your iPhone, follow these steps.
1. Open the "Photos" app on your iPhone, select the "Albums" tab at the bottom and tap the "Live Photos" section under Media Types.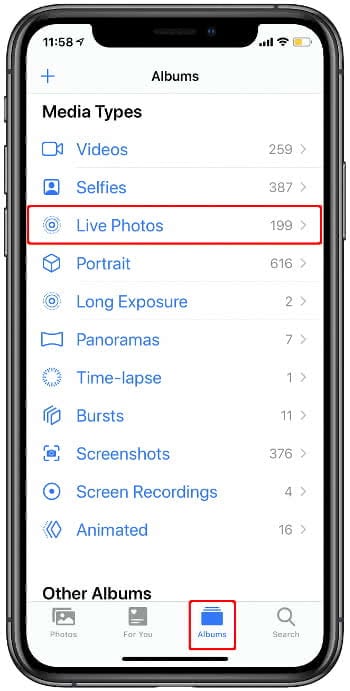 2. Go to "Select" in the upper right corner, select the Live Photos you want to combine into a video and tap the Share button in the lower left corner.
3. In the Share menu, scroll down a little and tap on "Save as Video". The individual Live Photos will now be converted into a video.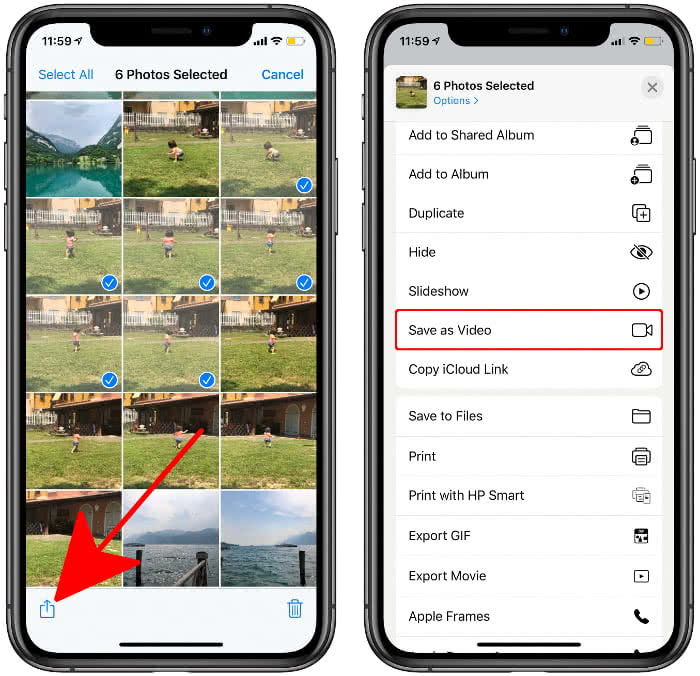 4. Finally, go back to the Album view and select the album "Recents". Here you will find the video clip you just created. You can now watch, share and edit it as you like.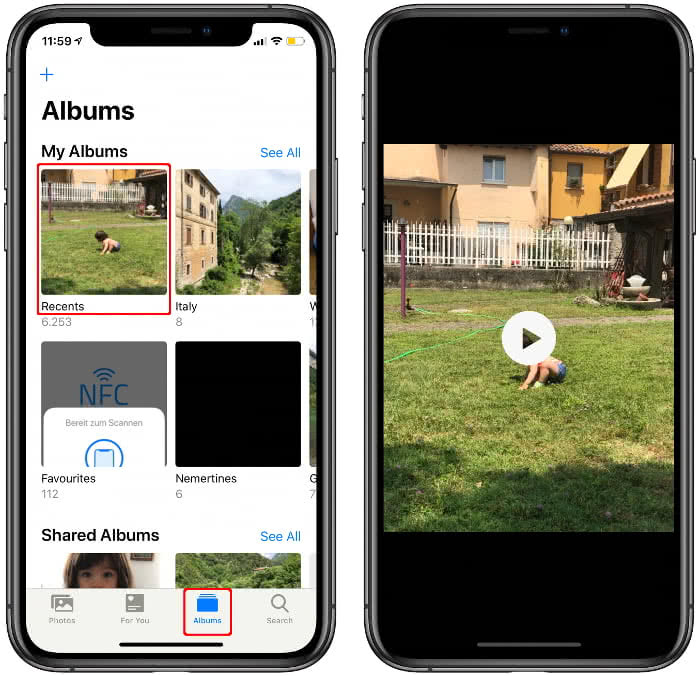 The converted Live Photos will not be changed and remain in the original version on your iPhone. By the way: Did you know that you can also convert Live Photos into GIFs?