How to Turn Your Live Photos into GIFs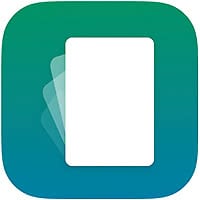 Live Photos can be viewed on pretty much any of the iDevices, which includes all iPhones, iPads and iPod touches. You can also view Live Photos on the "Messages" app of Mac OS X. They can, however, only be created on the iPhone 6s and iPhone 6s Plus. Viewing works just fine on all of the Apple devices. But what about other types of media? For instance, how about embedding them on a webpage or Tumblr? You can actually export a Live Photo as an animated GIF or a movie file using a free conversion app. Here's how to save Live Photos as GIFs.
How to export live Photos to other formats
For this trick, we'll need a third-party app which you can get for free at the iTunes App Store. It's called "Lively" and provides us with the means to save Live Photos as animated GIF files, or export them as regular video files. An alternative to "Lively" would be the "Live GIF" app, which you can purchase. Both provide very similar functionality and you will have to purchase the full functionality at some point, while "Lively" offers a free trial for up to three exports.
We'll demonstrate how to use the "Lively" app in this guide.
Tip: In another article we show you how to convert Live Photos to video!
Convert a Live Photo to a GIF
As soon as you open up the "Lively" app from your Home Screen, you'll be greeted with an import gallery that displays all of your current Live Photos. Simply pick and tap one of them to continue. Next up, we will be choosing the desired output format. Select "GIF" from the tab bar at the top, or "Movie" to export the Live Photo as a video file. We will be picking "GIF", as the point of our guide is to save it as one. Then select "Export as GIF" from the bottom of the screen.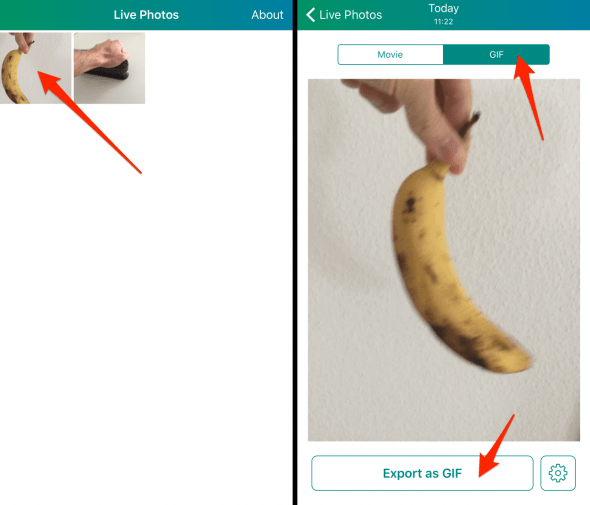 That's all we need to do! You can then use the plain old iOS sharing menu to distribute your newly converted file. By the way, you can also save single images of a Live Photo by using "Lively"!