Apple Family Sharing on iPhone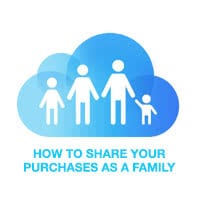 Here's a guide on how to enable your Apple ID for Family Sharing. Why would you need iPhone Family Sharing, you might ask? Well, without Family Sharing iPhone usage will cost you more money. By setting up this great feature, most apps and content will only need to be purchased once to be available on all iDevices (iPhone, iPad, iPod touch) in your household. Depending on the size of your family, the potential savings can be quite immense.
The iOS "Parental Control" feature is also integrated into Apples Family Sharing feature. As a legal guardian, you can create an Apple ID for your child, whom will then have to ask for approval when buying content or apps from the iTunes app store.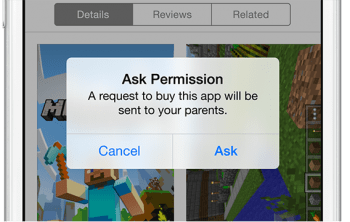 Note: You can also Google Safe Search to protect your child from potentially harmful websites. Learn more how to activate Google Safe Search on iPhone here.
Up to six people in your household can share each other's purchases but keep their own account. Content such as iBooks literature and iTunes music is also accounted for. The family organizer uses a main credit card to approve and pay for purchases.
How to set up Family Sharing on iPhone
Settings → iCloud → Family Sharing

Once you have determined the family organizer's account, typically the mom or dad, have them open up the "Settings" app on their iPhone. Go to "iCloud", then "Family Sharing". You can then set up a new group and invite other members to join. The other family members will only have to accept the invitation to set things up on their side.