Lock screen live wallpaper on iPhone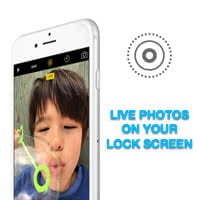 It's the small things that make us iPhone users happy, such as finally having access to an animated Lock screen on iPhone. Android users were, for a long while, privileged in this matter. On the iPhone 6s and newer you can set the "Live Photos" as your Lock screen wallpaper and make them come to life by giving them a tap! Pretty cool, isn't it?
Using a Live Photo as your Lock screen wallpaper

Settings > Wallpaper > Choose a New Wallpaper > Live Photos

In order to use a Live Photo as your Lock screen wallpaper you need an iPhone 6s (Plus) or newer, since older iPhone models don't have the Live Photo feature.

To set a Live Photo as your new wallpaper on the Lock screen, you first need to open up the "Settings" and tap on "Wallpaper". Then select"Choose a New Wallpaper" and go to Live Photos. Pick a photo from your collection of images. Once you have found the picture you want to use, tap it.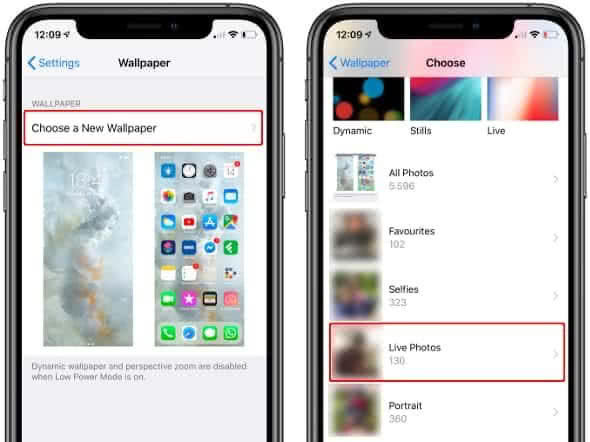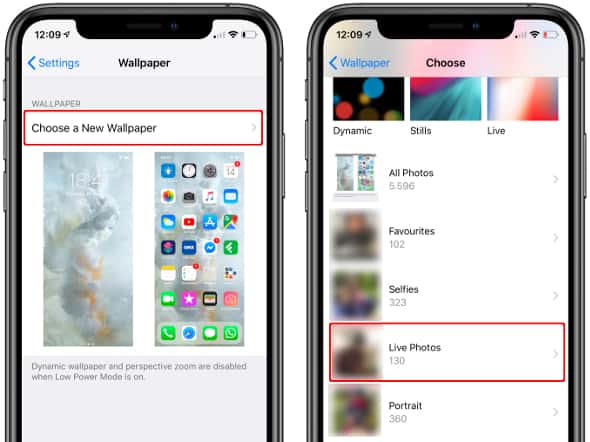 Then pay close attention to the options at the bottom. You can either use it in the classic "Still" mode or use "Live Photo" to make the image come to life on your Lock screen. Tap the corresponding option and hit "Set" to confirm the changes. At this point you can specify whether the wallpaper should only be displayed on the lock screen or also on the Home screen.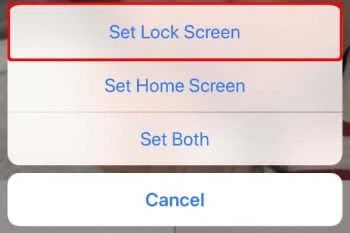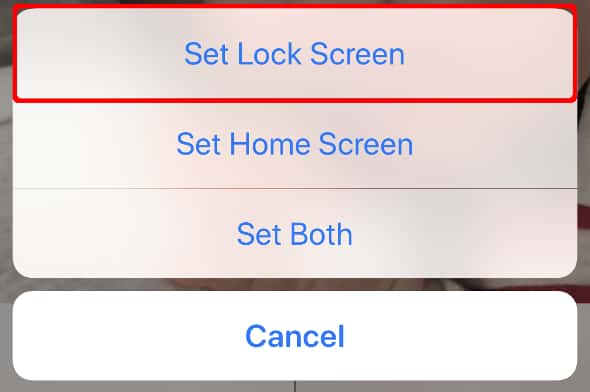 Alternatively, you can also set up snapshots of Live Photos immediately from the Photos app as wallpapers by pressing the Share button and then selecting "Use as Wallpaper".
Pretty cool, isn't it? This way you can bring your Lock screen wallpaper to life. It's a pity that – unlike on the Apple Watch – you have to touch the screen to activate the effect.
Tip: In another article we show you how to set a video as wallpaper on your iPhone lock screen!
iPhone Live Wallpaper Apps
All this is of no use to you if you don't have any great wallpapers to choose from. With the following apps you can create the perfect iPhone live background. No matter if you use an iPhone X, iPhone 8, iPhone 7 or iPhone 6s – the live wallpapers work the same on every device.
Live Wallpapers for Me
With the app Live Wallpapers for Me you have access to live photos from different categories like nature, sports, animals and sci-fi. In addition, the picture galleries are regularly updated and expanded. You can test the app for 3 days for free. After the trial period you can choose between a weekly, monthly or annual subscription. If you value a large selection and partly spectacular animations, this is the right app for you.
Face Morph Live Wallpaper
The App Face Morph Live Wallpaper is a bit more wacky. The app recognizes your face and transforms it into another one, e.g. that of a friend. The effect is really impressive and offers a little variety to the usual nature or animal photos. If you want to have the app on your iPhone, you pay a one-time fee of 2,99 $.
Live Wallpapers 4K
The App Live Wallpapers 4K scores with the largest selection of theme categories. However, if you want to use the service free of charge, you will have to accept regular advertisements and will not be able to access all the content. If you want to have the whole thing without advertising, with unlimited access to all live wallpapers and daily updates, you pay – after a 3-day trail period – 7,99 $ per week for the premium model. A monthly subscription costs however 31.99 $, while the yearly subscription will cost you 51,99 $.
Live Wallpapers and Themes
A neat selection of beautiful iPhone Live wallpapers is also available from the App Live Wallpapers and Themes. There are different categories such as "Space", "Flowers" or "Marine". In the free version you should be prepared for a lot of advertising and limited access. For 3,99 $ per week you get unlimited access to all content, regular updates and no advertising. Of course you can test the offer 3 days free of charge, before the subscription starts and the fee becomes due.