"3D Touch" Tips: Master your iPhone 6s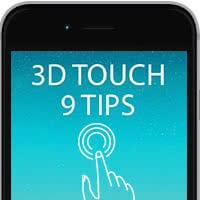 Here's 9 hints that help you make the most of "3D Touch" – hand-picked top tricks for the iPhone 6s and its new pressure-sensitive interface. Apple introduced a wholly new usage paradigm with the latest generation of iPhones, making it not only possible to touch content and buttons on your screen, but to also vary the pressure and use new gestures such as "peek" and "pop" as well as the new "Quick Actions" that allow you to take shortcuts to features normally buried inside app menus.
The introduction of something along the lines of "3D Touch" was widely expected, as it is the natural evolution of the Apple Watch that is carried over to the other smart devices. Pressure is yet another layer that allows us to interact with software in an unprecedented, sophisticated manner.
The three main pillars of "3D Touch"
Peeking is accomplished by lightly pressing the screen, whereas adding some more pressure will make the preview of any kind of content "pop" and have you, as the user, shift into a more detailed view. "Quick Actions" are used to offer certain actions right in the vicinity of an app icon, not requiring you to open up the app in question beforehand.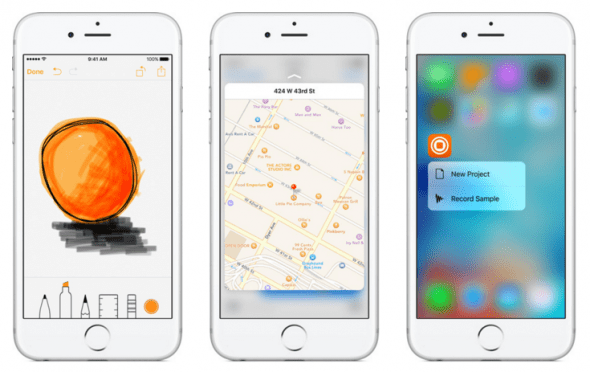 Photos
Lightly press a photo to preview it from the overview in your "Photos" app, if available, the photo will come alive in the form of a "Live Photo". Swipe upwards to open a small contextual menu, which allows you to copy or share it. Press harder to access the full view of the image.
Links
Press hard on a link in your Safari web browser to view a preview of the webpage it leads to, before actually opening it.
Contacts
Press the name of one of your contacts to open a context menu which enables you to call, text or email the respective person directly. This comes in handy in communication-heavy jobs and projects, as you can easily pick the preferred method of contact for each person.
Videos
Upon receiving a video in an iMessage, you can lightly tap the thumbnail to preview the actual video. By pressing harder, you can "pop" the "peek" view of the clip and view it in a full-sized player.
Selfies
You can now take the fastest selfies ever on the iPhone 6 and iPhone 6 Plus by pressing hard on the "Camera" app icon while on your Home Screen. Select the "Take Selfie" option from the context menu and the camera will launch directly into selfie mode with no need to switch between the front and back cameras.
Mails
"Peeking" and "Popping" is of course relevant to email consumption as well. Lightly tap any of your messages to take a peek into the content. By swiping upwards from there, you can select an action from the context menu, such as creating a reply or forwarding the message to another person. Of course you can also "pop" the preview by pressing a little harder, which will take you to the well-known regular full message view of your "Mail" app.
Multitasking
Accessing the multitasking switcher via a new gesture is extremely fast and comfortable: Simply swipe left to right while pressing a little harder to open up an overview of your last used apps.
Live Photos on your Lock Screen
Want to check out the cool animation on your Lock Screen? Once you've defined a "Live Photo" as your Lock Screen wallpaper, you will only need to firmly (but gently) press the screen to see it come alive.
Quick Actions
New and old apps with 3D Touch support are added by the day, be sure to check out the iTunes App Store for new and noteworthy apps that have been updated to work with the iPhone 6s hallmark feature. Keep experimenting with the intensity of your touch!