How to Disable Live Photos on iPhone 6S, 6S Plus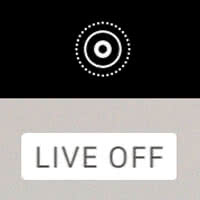 "Live Photos" are quite exciting and available on the iPhone 6s and iPhone 6s Plus. If you haven't heard of them yet: They consist of roughly three seconds of video, half of which is recorded before the actual picture, the other half is taken after you've pressed the shutter button. This means that the camera is practically in video recording mode and continuously discards older data, while selecting your button press as the center of the timeline.

When using 3D Touch on "Live Photos", they come alive via animation and tell the story of the image in question. The disadvantages manifest themselves in bigger storage requirements, as a video will require more data to be stored. Apple used a nifty little trick with their "sidecar data" solution, effectively reducing the size of "Live Photos" to roughly twice the size of a regular image.

Still, not everyone wants to have half the space available for images and pay for a roomier iPhone or monthly costs for iCloud subscriptions. Here's a tutorial on how to disable "Live Photos" on iPhone 6s and iPhone 6s Plus.

Camera > yellow circular icon [tap]

Open up your "Camera" app and go into regular photo mode. Your iPhone should display five buttons at the topmost toolbar.

The first one sets your flash preference, the second one toggles HDR and the third or center button looks like a few concentric circular shapes. While "Live Photos" are active, the button will stay yellow. Tap it to turn it white, which will turn off "Live Photos" and cause your camera to take regular pictures instead. You can switch this up on a case-by-case basis.