How To Check Apple Watch Battery Percentage on iPhone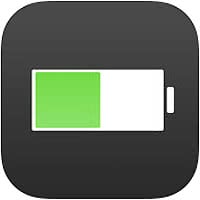 Here's a tutorial on how to check Apple Watch battery percentage from iPhone, so you can always keep the battery topped up in time. Some time ago, Apple introduced a new widget called "Batteries" and it also includes your Apple Watch battery. This way, checking the battery status is only a swipe away, as the widget is accessible via the Notification Center. Earlier, we reported on how to achieve the opposite: Checking the iPhone battery percentage on the Apple Watch.
How to configure the "Batteries" widget on your iPhone
Swipe down from the top of your screen while the iPhone is unlocked. This will open the Notification Center.
Scroll to the bottom of the "Today" view and tap "Edit". Now tap the green plus sign button next to the "Batteries" widget and use the little handles to the right of your widgets to arrange them in a preferable order, if needed. Tap "Done" when ready. That's it!
As you can see on the last screenshot in the series, the widget will immediately report the charge level (aka battery percentage) of both of your devices, right in the Notification Center. Swipe up to close it.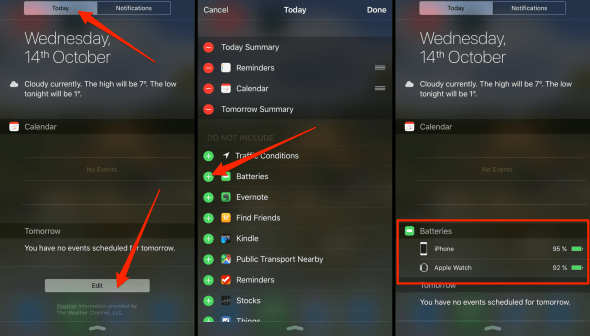 Who knows what Apple will integrate henceforth in this spot, perhaps the Apple Pencil for the iPad Pro? The widget seems fit to accommodate all kinds of periphery or Apple devices.