Send iMessages As Text Message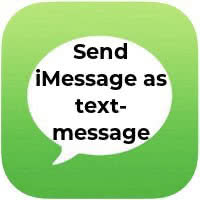 Apple's iMessage service is great! You can send free texts via the Messages App on your iPhone, but what it the person on the other end experiences issues with their mobile internet connection? Receiving iMessages relies on being able to connect to the internet, which may not be the case with poor coverage or other issues. This is where the "Send as SMS" function comes in handy. We explin how to send text instead of iMessages with a simple trick!
Send iMessage as regular Text
Settings → Messages → Send as SMS

Once set, this option will allow your iPhone to send an iMessage as a regular text (SMS) if there is no data service available. Simply open up your "Settings" app, scroll down to the "Messages" section and enable "Send as SMS" for the global setting.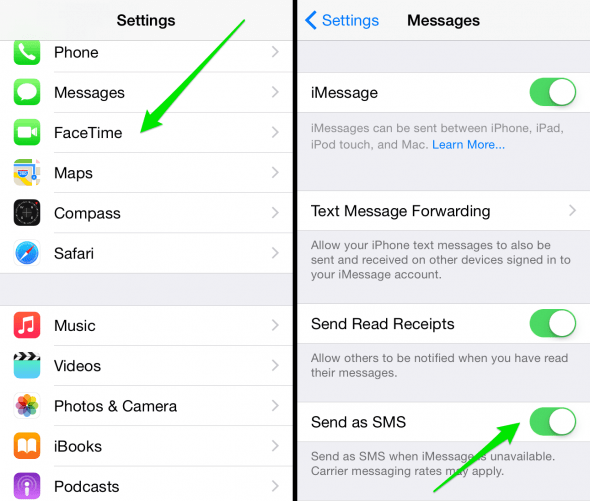 This also works on a message-by-message basis. If you try to send an iMessage and it just doesn't want to get through to your contact, you can press and hold the message bubble directly within your "Messages" app to access additional options. Select "Send as SMS" to re-send it as a regular text message. Note that charges may apply, when you send a text message instead of iMessage, depending on your plan.
If you use iMessage you should check, if iMessage uses your phone number or your Email address. If you want to use your phone number, learn how to change it from Email to phone number.