iMessage: Use Phone Number Instead Of Email Address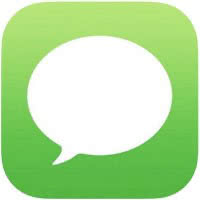 This is a guide on how to configure iMessage to use your phone number instead of your email address when starting a new conversation. New iPhone users are often confused when using iMessage (Apple's own texting app), because they expect the other side to see their phone number. By default, however, iMessage will use your registered email address as a means of presenting yourself to contacts, if you are logged into your Apple ID.
Some iMessage users prefer to have their phone number shown to the other side, instead of their E-Mail adress. As an email address (especially private ones) is not necessarily recognized at first sight. Maybe you also want to make sure that your counterpart is aware of your number, right from the first message.
iMessage: Display phone number to contacts instead of email address
Settings → Messages → Send & Receive → select phone number

Starting new conversations in iMessage means that your current settings will be used with respect to your identification. You may opt to use one of the connected email accounts, or your phone number that is registered with your Apple ID.

To use a phone number rather than an email address, we will need to open the "Settings". From there, scroll down to and tap "Messages" and then "Send & Receive" to configure iMessage's defaults for starting new conversations. Now tap your phone number of choice and make sure, the checkmark appears next to it.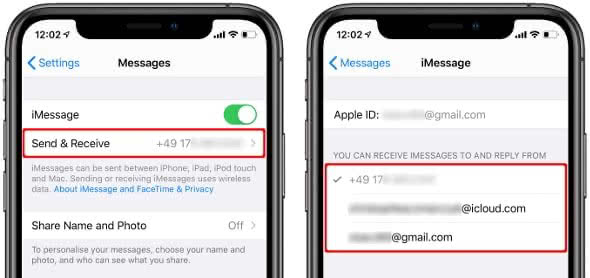 Hint: If you are currently not logged into your Apple ID (seen at the very top), only your phone number will show up. To sign in, select "Use your Apple ID for iMessage".
iMessage Troubleshooting
Settings → Messages → Send & Receive → Apple ID

If your messages are still being sent from your email address, consider this quick troubleshooting step:

Log out of your iMessage account by going to Settings → Messages → iMessage and tapping your Apple ID at the very top. Then select "Sign Out" and log back in using your "Apple ID" credentials. This helps fix most of the common iMessage problems that users encounter. To sign back in, tap the button labeled "Use your Apple ID for iMessage".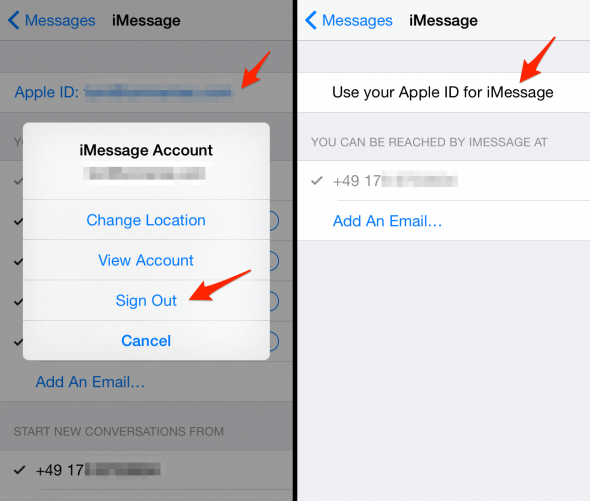 If you still need help, we show you how to fix the most common iMessage problems in another article.