How to Transfer Music to Your iPhone Without iTunes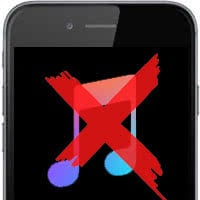 Here's a tutorial on how to transfer music from your computer to your iPhone' s music library without using iTunes. Some users prefer managing their music library manually and dislike the sync process that iTunes employs, which can in fact be confusing at times and is probably not the fastest way you can transfer a couple of songs to your iPhone. Thus we shall present to you another method, which only requires a free third-party tool on Microsoft Windows.
CopyTrans Manager is an awesome and free utility that allows you to add, delete, manage and modify content on your iPhone, such as music, videos, apps and more. The iPhone, iPad and iPod touch are all compatible with this program. Click the link in the following box to get the app for your computer:
Once downloaded (take note of where you save the installer), run CopyTrans Control Center and select the CopyTrans Manager application from the list. Install and launch it using the "Start" button.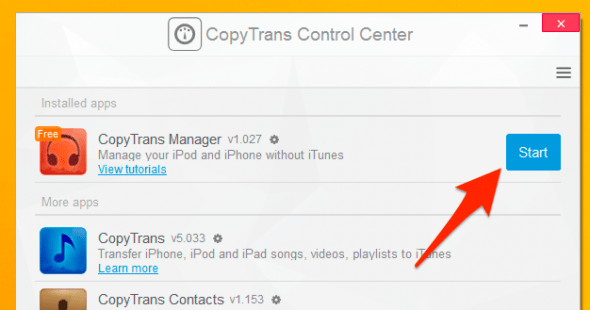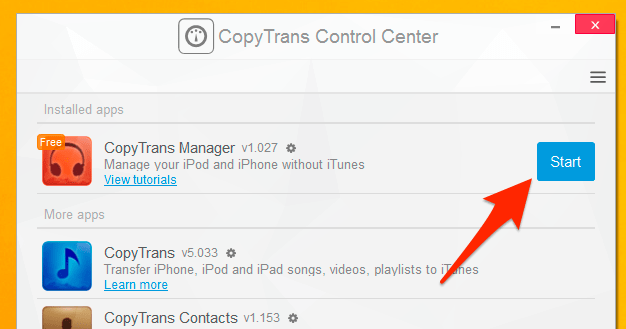 Next, you will have to connect your iPhone to your Windows computer, using the USB cable. The software will then recognize your device and open an overview of your current media pretty much right away, grouped in the usual categories such as artist, album and so on.
To transfer music from your computer to the now connected iPhone, we will need to add a song (or multiple songs / albums) to the music library first. Click the blue "Add" button and select an mp3 or m4a file on your computer, then click "Add" in the dialog box. This will add the song to the library in preview mode.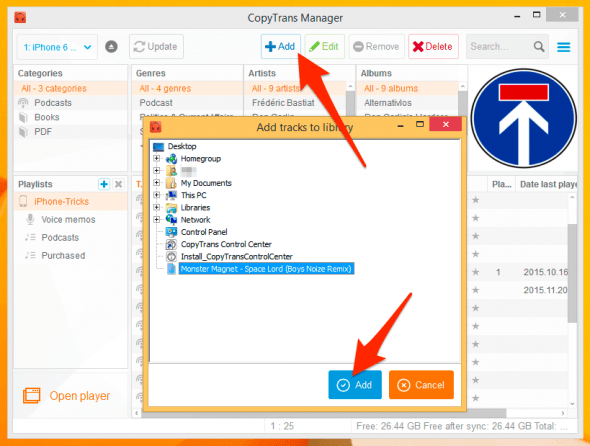 Note that the changes have not been applied to your device just yet. We will still need to click the green "Update" button to commit any modifications to the music database. After clicking it, you are able to disconnect the iPhone and should discover the new track on the device, inside your "Music" app in iOS.