How to Add Recurring Events to iPhone Calendar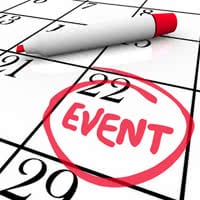 Most of us have made the transition to using the iPhone calendar instead of taking notes on paper. The iOS "Calendar" app is easier to use, far more flexible and always with you. You can send invitations to calendar events and manage your time efficiently and even view your allocated time. Repeat appointments such as monthly or weekly meetings need only be created once. Here's a tutorial on how to add recurring events to your iPhone calendar.
How to add recurring events into your iOS calendar
Calendar → Plus icon → Title → set Time & Date → Repeat → choose option → End Repeat → set date

Adding a recurring appointment or repeat event to your iPhone calendar is as simple as creating a new event. Open up the "Calendar" app and tap the plus icon at the very top right of the screen. This will bring up the "New Event" dialog.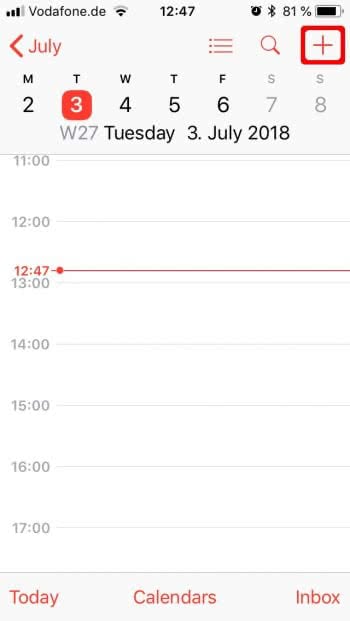 Add a descriptive title and select the calendar of your choice for the new appointment (optional), then tap "Repeat" to configure the frequency with which your new event will be repeated.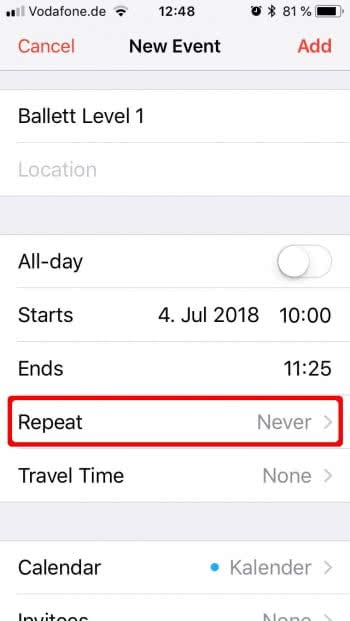 You can select one of the predefined options for simple repetitions. These entail the following: Daily, Weekly, Bi-Weekly, Weekly, Monthly and Yearly.
The Yearly event is perfect for birthdays you do not want to miss and you can also set an addtional reminder for birthdays. Learn how set birthday alerts here.
Either select the corresponding option from the list, or tap "Custom" to create your own type of repeating event for a more complex scenario. For the sake of this tutorial, we will be looking at the more complicated options.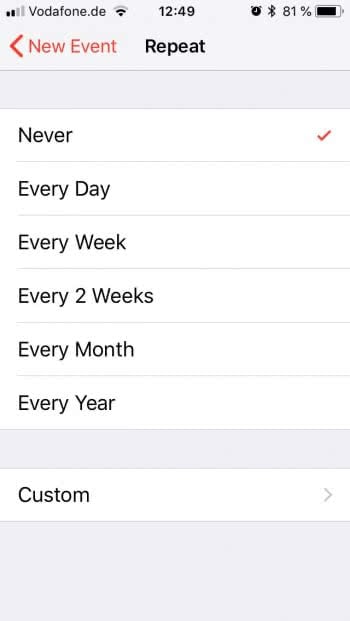 You can select specific dates of a month and have an event be repeated e.g. on every first, third, seventeenth and nineteenth. There is also the option to tap "On the…" and have an event repeat on every e.g. first, second or third friday. The options provided on this page should cover pretty much any requirement for recurring events, be sure to check out all of the detailed options for frequencies and individual repetition settings.
End repeat of recurring event
Back on the main settings page for recurring events, we can also configure and end date for the repeating appointment. This is crucial to set, if applicable, as otherwise your calendar will be filled indefinitely with the selected event in the chosen intervals.