How To Set iPhone Birthday Reminders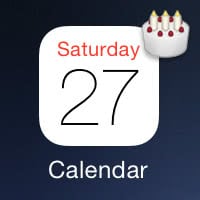 We all know what it is like to forget a birthday, or be forgotten on one's birthday. Thankfully, technology comes to the rescue. Using birthday alerts for iOS contacts is a handy way to make sure you never forget another birthday of your relatives, friends and colleagues. Here's how to use the iPhone birthday reminder and set birthday alerts on iPhone, including custom notifications.
Using birthday alerts on iPhone
If you tend to be forgetful or just want to make sure to remember birthdays, you can use your iPhone birthday reminder to do so. This is all done without having to install an additional app or configure complicated features, thanks to Apple.
This is how birthdays will be displayed in the Calendar app on your iPhone: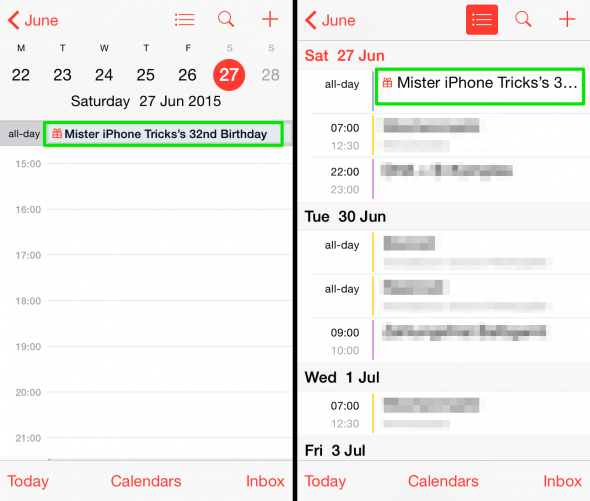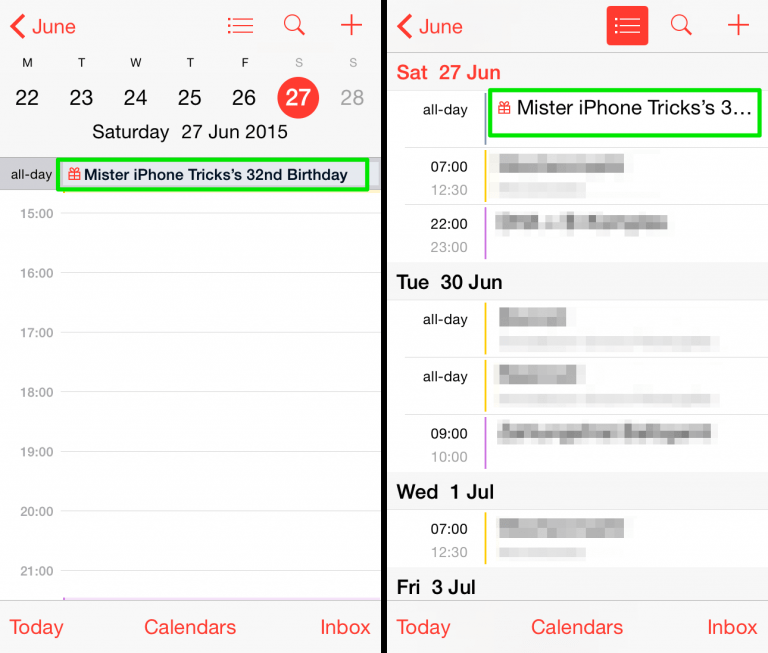 How to add birthdays to contacts
Phone → Contacts → [Contact Name] → Edit → add birthday

There is one tiny bit of preparation you'll have to take care of first: Adding birthdates to the details of your contacts, if not already present. Your iPhone is smart, but it can't (of course) guess the birthdates of your contacts.

To do this, open up the "Phone" app, go to "Contacts" and select the respective contact. Then, tap "Edit" in the top right corner of your screen. Scroll down a bit and you'll see the "add birthday" field, which you can fill with the correct date for this person. Remember to check this for all of your important contacts, you may have to ask them for help if your memory is lacking.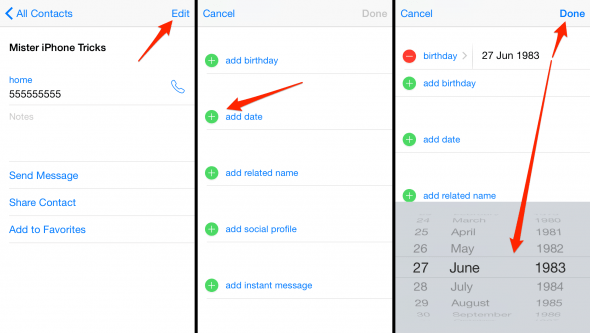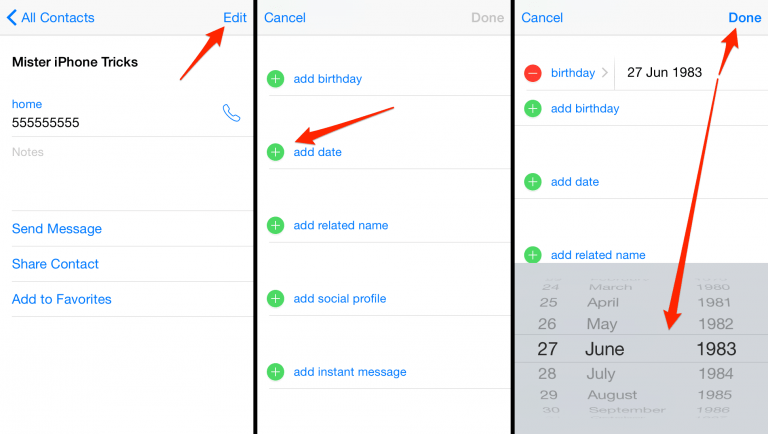 How to add birthdays to iPhone calendar
Calendar → Calendars → Birthdays

The display of birthdays in your iPhone calendar is enabled by default. You can check whether the setting is enabled on your device by opening up the "Calendar" app and tapping the "Calendars" button at the bottom. Make sure that "Birthdays" in the Other section is checked.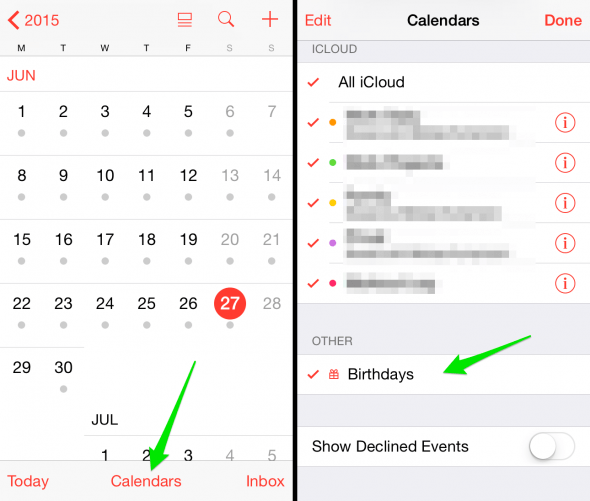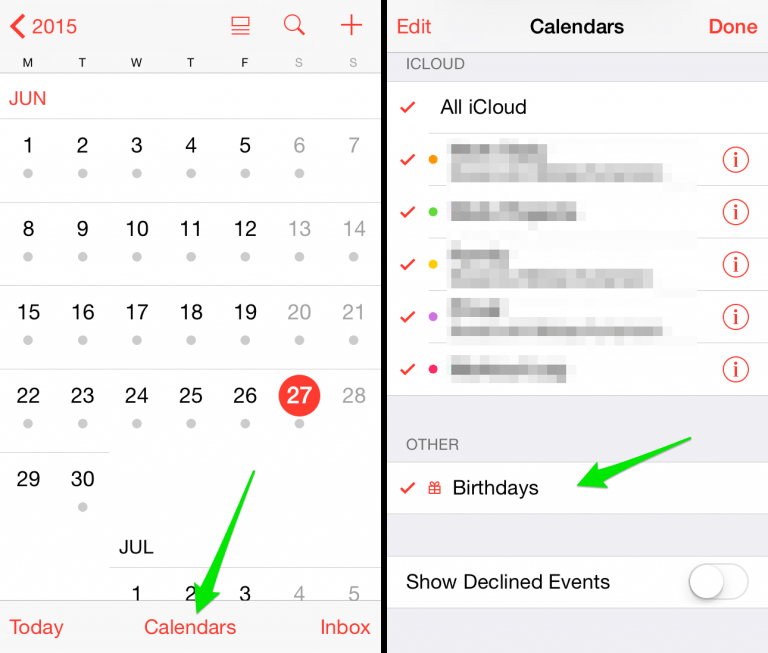 This way the birthday will appear in your iPhone calendar automatically.
How to set iPhone birthday reminders
Settings → Calendar → Default Alert Times → Birthdays

If you want that extra bit of certainty, there is a way to set extra birthday reminders that will notify you of any upcoming birthday. This way you can arrange for presents or greeting cards in advance! Your iPhone will then remind you with a notification. You can set it to either the day of the event, one, two or seven days before the due date.

Here's how to do it. Go to your "Settings" and select "Calendar", then "Default Alert Times".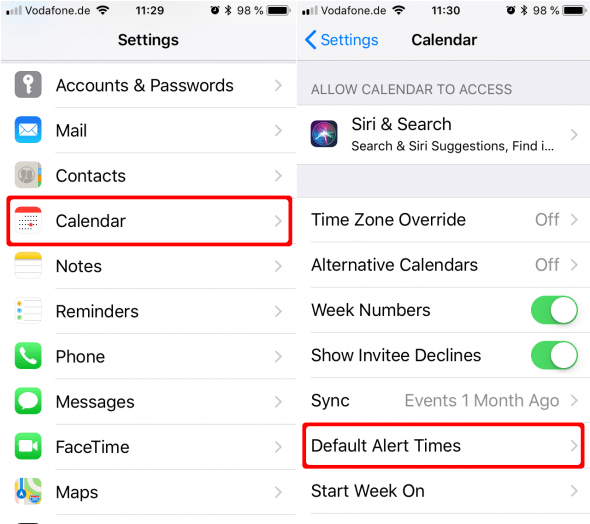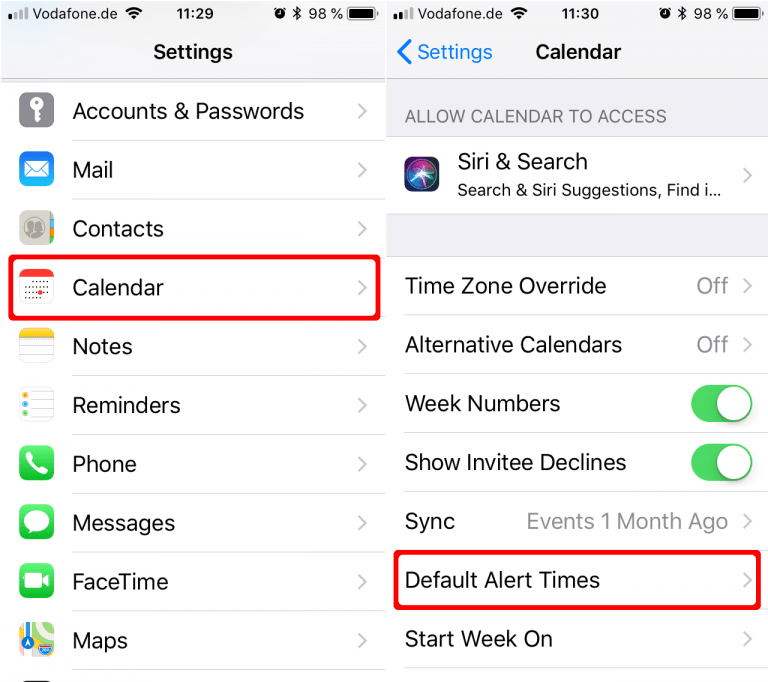 Finally tap "Birthdays" and choose, when your reminders should appear. These settings apply to all of your contact's birthdates and need to be only set once.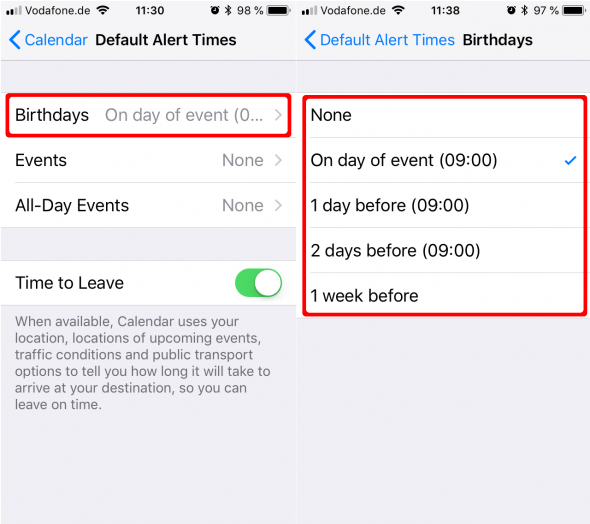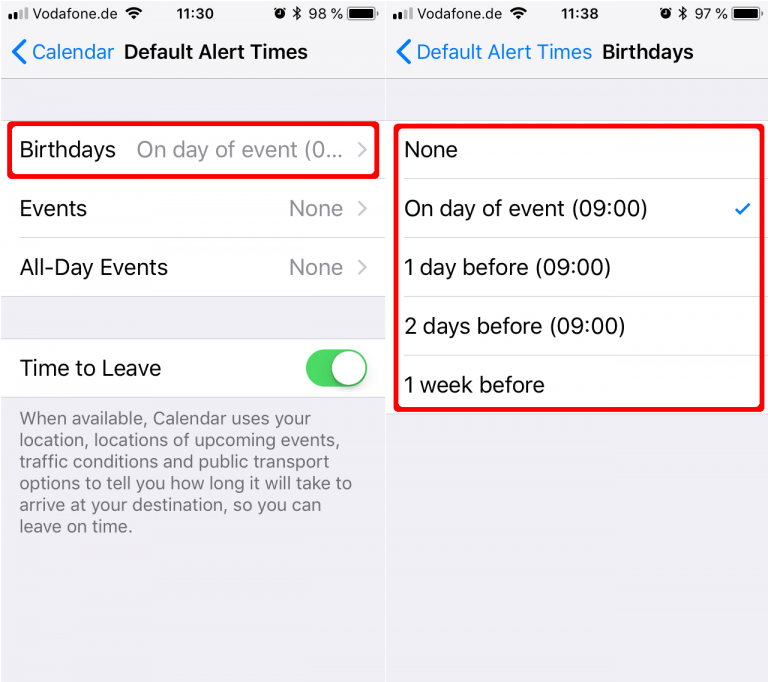 Tip: In another article we show you how to add recurring events to your iPhone calendar!