AirDrop for Windows, Android and Linux: Snapdrop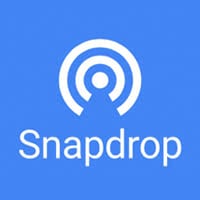 While Apple's AirDrop feature is certainly a great invention, it is sadly not compatible with other operating systems and thus isolates the user to a group of iOS and Mac OS X users. There is free alternative to AirDrop for Windows, Android, Linux and any other mobile or desktop operating system that can run a browser. It is called "Snapdrop" and you can share files with other people regardless of their operating system.
Alternative to AirDrop – Snapdrop
Snapdrop is a reliable alternative to AirDrop for Linux as well as an alternative to AirDrop for Windows.
Snapdrop works for PC as well as mobile devices like iPhone or Android systems so you can even use it as an alternative to AirDrop for Android.
Note: Windows 10 now offers a similar service to AirDrop, calles "Near Share", which lets Microsoft users share files between Windows systems. This service is limited to transfers between systems running on Windows and not open to AirDrop or Apple Devices.
How does Snapdrop work?
As with AirDrop, you need to be in the close vicinity of the people you are sending files to. In fact, both devices need to be connected to the same wireless network (Wi-Fi). Other than that, all that is required is a modern web browser such as a relatively recent version of Safari, Firefox, Internet Explorer, Google Chrome or Opera. As explained above, the service is free and requires no registration or installation.
Sharing files from and to your iPhone with any other device
Simply start by opening the "Safari" web browser on your iPhone. Then enter the following web address in the address bar, repeat as needed on all other devices that will participate in the file transfer. This goes for all receiving or sending parties.
Your iPhone should now appear on the screen of the other device(s), whereas you should be able to see the other side. Devices are represented by blue circular icons that are labeled with the operating system and browser, such as "Mac Chrome" or "Mac Safari".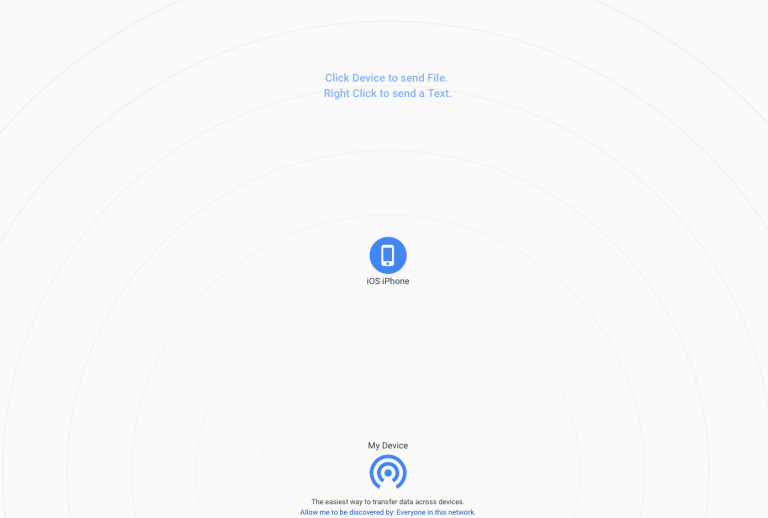 Tap the device to which you would like to send a file. Your "Safari" browser will then open a sharing menu that is connected to your Photo Library, iCloud Drive, Dropbox and more. You can even take a picture on-the-fly and send it over to other people via Snapdrop.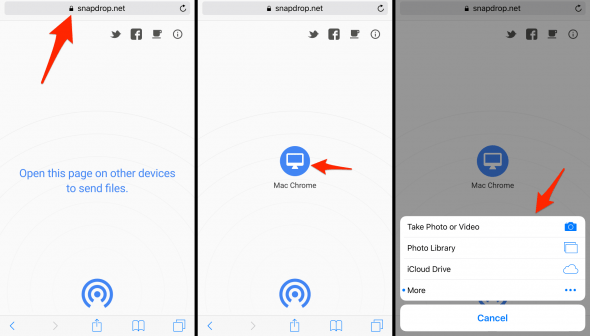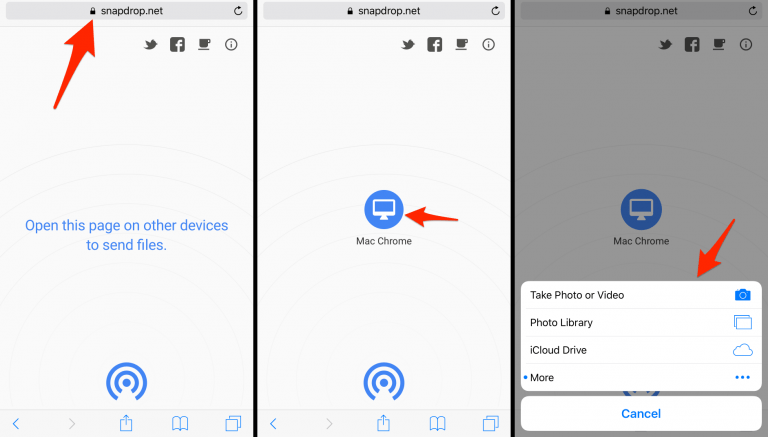 Is Snapdrop safe to use?
As with any other file sharing service, there are certain privacy and security concerns that need to be addressed. Fortunately, developer Robin Linus has compiled a comprehensive FAQ that explains how the app works behind the scenes and what to expect with regards to data safety or personal safety.
In short, Snapdrop is currently establishing a peer-to-peer connection and not acting as a middle man. This means that none of your data should go through any third-party server and should theoretically be kept private amongst you and your contacts. As the project is fully open source, backdoors or snooping are highly unlikely. Other developers will be able to verify the source code and find most issues pretty quickly.
We cannot speak for security experts, but Snapdrop appears to be an awesome, free and safe alternative that works cross-platform and performs better than AirDrop. Give it a try!
Hint: If you'd like to learn about AirDrop transfers from iPhone to Mac or Mac to iPhone, check out our guide on how to do that.