Split View & Picture-in-Picture on the iPhone (Jailbreak)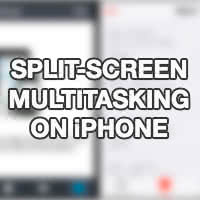 The iOS multitasking features are limited to iPads. If you own an iPhone, you might feel left out and wonder whether Apple will eventually add these features to the iPhone. Unless you decide to jailbreak your device, as there is a cydia tweak that offers true multitasking and enable features such as Split View, Slide Over and Picture-in-Picture on the iPhone!
Prerequisites: In order to use the new multitasking features on your iPhone, you will have to install a jailbreak onto your device, otherwise you won't be able to access the cydia store and install the tweak.
How to enable Split View, Slide Over and Picture-in-Picture on the iPhone
To take advantage of the latest multitasking features on your iPhone, instead of only on the iPad, we will have to install the free "Medusa" cydia tweak which is obtainable in the cydia store for jailbreakers.
If you search for Medusa right now, you will probably only find Medusa for iPad in the default repositories. This is because Medusa for the iPhone is only available in the developer's personal repo, which you can add to your sources list in cydia:
https://repo.dcpdigitaldarkroom.com
Then proceed to install the Medusa cydia tweak on your iPhone. You should now be able to e.g. put your iPhone into landscape view mode and pull inwards from the right side of the screen to add another app in tandem with your currently opened app. This will allow you to work with both of them at the same time.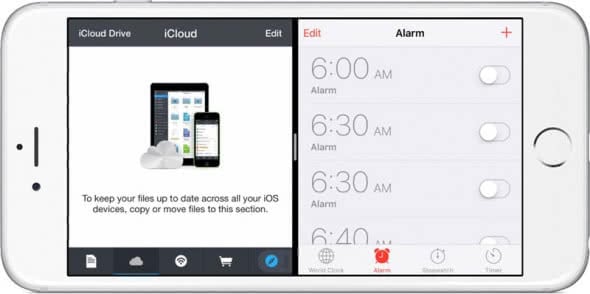 Notes on using Medusa on the iPhone
The tweak is still in a very early stage of development and definitely not stable on all devices, some apps cause trouble and you will experience the occasional crash. Albeit not actually dangerous for your data or device, these crashes can be annoying in the long run. Some users also run into performance issues with their device, as running two apps in parallel is very taxing on the hardware and will require a recent iPhone to work properly. Futhermore, Medusa does not take into account that some apps are not designed to be split up across such a small screen as the iPhone has.
To learn more about the iPhone and iPad multitasking features, such as Split View, Slide Over and Picture-in-Picture, check out our designated guide on the matter.