How to Open the App Switcher Using 3D Touch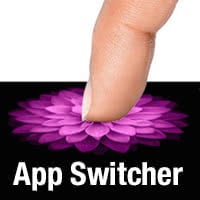 Multitasking on the iPhone allows you to hop between apps and places unused apps in a sort of sleep mode in the background. The App Switcher used for multitasking on iOS is typically opened by double-pressing the Home Button, although there is another, new way which can be used by owners of the most recent generation of iPhones. It involves the new 3D Touch feature that senses pressure applied on the touchscreen. Here's our guide on how to open the app switcher using 3D Touch and switch between apps effortlessly.
Prerequisites: Following along with this guide assumes that you own an iPhone 6s or iPhone 6s Plus for the 3D Touch feature. The pressure-sensitive touch display is not present on older devices.
How to open the App Switcher using 3D Touch
To open the multitasking view or "App Switcher" using 3D touch on your iPhone 6s or iPhone 6s Plus, use the following gesture:
On your Home Screen or while within an app, press firmly on the left border of your touchscreen. Then, swipe slowly towards the right of the screen.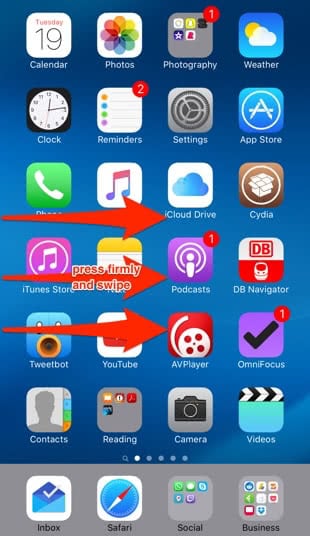 This will bring up the App Switcher and allow you to move between apps quickly and efficiently. If you prefer a physical button solution, simply double-press the Home Button.
Switch to your most recently used app using 3D Touch
Instead of swiping along only a certain distance while pressing firmly on the left hand side of the screen, you can also swipe more swiftly and all the way until you reach the right border of the iPhone's touchscreen.
Hint: There is a another trick that allows you to perform a similar action on older iPhones, such as the iPhone 6 and earlier, by using the back button.
This will quickly open the most recently used app and comes in handy when working quickly between two documents, taking notes or researching a topic. It is basically the same gesture, but with an additional shortcut built in.