How to Change the Apple ID on iPhone, iPod Touch & iPad

Your Apple ID is a unique identifier used in multiple services and apps across the Apple ecosystem, like iTunes and the App Store, where your ID is tied to your purchases and downloads. There are occasions upon which you might want to change your Apple ID on iPhone, or swap it for another ID, to be precise. Some downloads are only available in certain geographic App Store regions, which can be circumvented by registering multiple Apple ID accounts and logging into either one of them at a time. This guide will show you how to change the currently logged-in Apple ID directly on your iPhone.
Note that your iCloud login can be different from your Apple ID and iTunes & App Store login, which is tied to Apple ID. Those are handled separately by iOS and can be managed independently. Logging out of your Apple ID with regards to the App Store does not mean that your iCloud mail account is signed out, too.
So far you do not have your Apple ID? Learn how to create an Apple ID.
How to change Apple ID on iPhone
Settings → *your name* → iTunes & App Store → *your Apple ID* → Sign Out

Signing out of your Apple ID is quite simple. This will allow you to input another Apple ID for downloading and/or making iTunes and App Store purchases. Open up your "Settings" and then tap on "your profile with your name and Apple ID, iCloud, iTunes & App Store".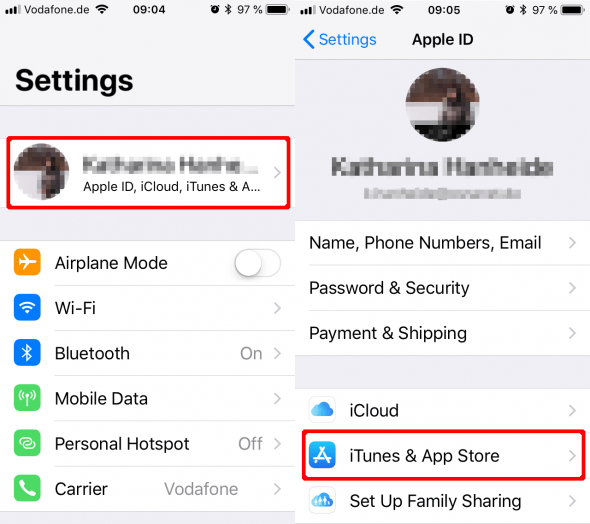 Now look for the section titled "iTunes & App Store". If you are currently signed in, you will see your unique login spelled out in blue text. Tap it to view the contextual menu, then select "Sign Out". To log in with a different ID, simply enter the alternate credentials in the provided fields.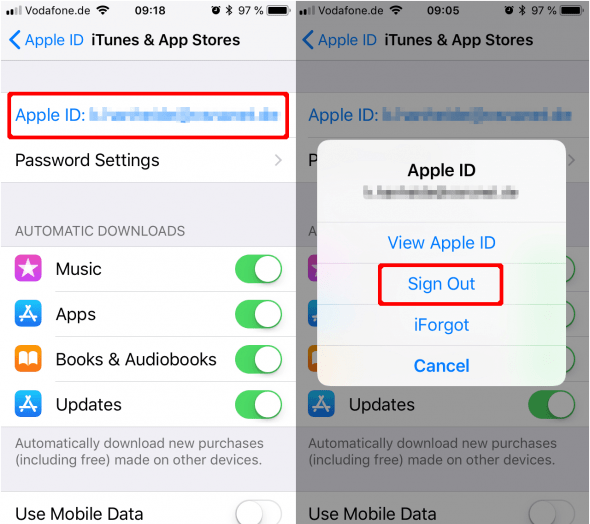 You forgot your Apple ID password? That's ok, we can help you out. Learn how to reset your Apple ID.
Multiple Apple IDs: What to expect
Signing out of your Apple ID and logging in with another does not make your apps disappear, don't worry. All of your content stays put on your device, the only thing to keep in mind is that features such as iTunes Match are bound to your Apple ID. As soon as you log out, the feature is disabled temporarily.
Note that apps which you bought and downloaded while logged into one account, will ask for the login credentials when they are to be updated. This can be quite a hassle, so make sure to remember which of your accounts is primarily used for downloading or buying iOS apps. Other than that, you shouldn't run into any trouble.