How to Screenshot Snapchat Without Sending Notification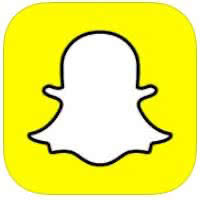 Snapchat is an app that allows you to chat through pictures taken with your front-facing or back-facing camera. These photos are automatically destroyed after a few seconds. To keep a snap, we can take a screenshot of it. However, the Snapchat app will notify the user on the other side of you taking a screenshot of a Snapchat image. This is a guide on how to save Snapchats secretly, or how to screenshot without notification.
Snapchat: Taking screenshots without notification
To save an incoming snap without having the sender know, you can employ the following trick:
Open up the Snapchat app on your iPhone. Do not open the received snap right away, but simply let it load in the background. You will know that the snapchat image is ready by looking at the icon next to it. Preloaded snapchats will have a red square icon. This is how your list of incoming snaps should look before proceeding: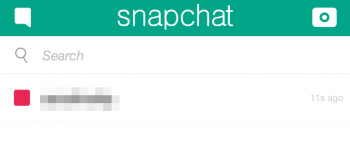 Now open up the Control Center by swiping up from the bottom of your screen. Tap the Airplane Mode icon to disable all wireless radios, which includes Wi-Fi and cellular. Your iPhone will now be disconnected from the internet. Swipe down to close the Control Center.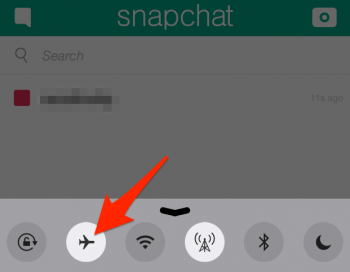 As we're in Airplane mode and the snap has already been preloaded, you can open it by tapping it. Note that the top right corner will display a counter that tells you how many seconds the snap is displayed until it self-destroys. Quickly press the Home Button and the Sleep / Wake Button to take a screenshot.
After the timer has run out, you will find yourself in the main view of the app. Swipe right to left to get back to camera mode. Then tap the little ghost icon at the top. Now tap the cog wheel icon to get into Snapchat's settings. Scroll down all the way and log out from Snapchat.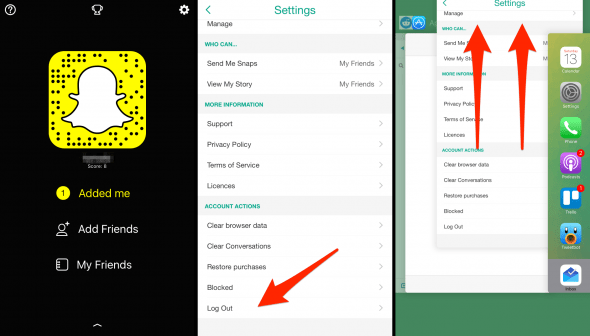 Next, we need to close the Snapchat app. To achieve this, simply double tap the Home Button and swipe up on the Snapchat preview. This will terminate the Snapchat process.
That's it! You have now taken a screenshot of a snap without notifying the other party. You can now switch the Airplane Mode toggle back off and go back into Snapchat. Logging back in is now required. This process can be repeated as often as you like! The screenshot will appear in the Photos app of your iPhone.
Update: The older method doesn't work anymore
An often-cited method that employs a similar tactic doesn't work anymore. We used to be able to do pretty much the same thing, but the trick was performed while already viewing a snap instead of only pre-loading it. This doesn't work as Snapchat now closes the snap as soon as you open the Control Center.
Hint: Check out our favorite tricks for Snapchat and become a power-user!