Scan To PDF & Sign PDFs on iPhone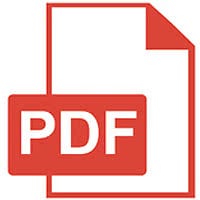 The PDF file format is the preferred way of creating, signing and transmitting relatively tamper-proof documents in a package that anyone with a computer or iPhone can read and store for free. The Dropbox app offers ways to edit PDF files from within the app. The iPhone is capable of not only viewing PDFs, you can also use it to create PDF scans of paper documents and images, sign a PDF contract or document and request a signed document in the business sector.
How to "Scan to PDF" from an iPhone
Scanners are pretty obsolete when it comes to regular documents, letters, books and scientific papers. You can simply use your iPhone with a range of different apps that even offer OCR – text recognition for easy searchability and storage. We recommend these apps for scanning to PDF from an iPhone, using the in-built camera and no additional tools.
Tip: Don't know how to create a PDF on iPhone?
Top scanner apps for iOS
Most of the scanner apps offer a one-touch scanning feature that allows you to capture a single page or multiple pages in sequence while using the camera of your iPhone. We like Scanbot in particular for its ease of use and great interface. Simply placing a document on your desk or a contrasting background will help the app with its border recognition, the scan will then be created automatically as soon as the page is in focus and the orientation of the camera is well-aligned. Scanned documents can be shared or stored in the cloud after the app has processed the page(s).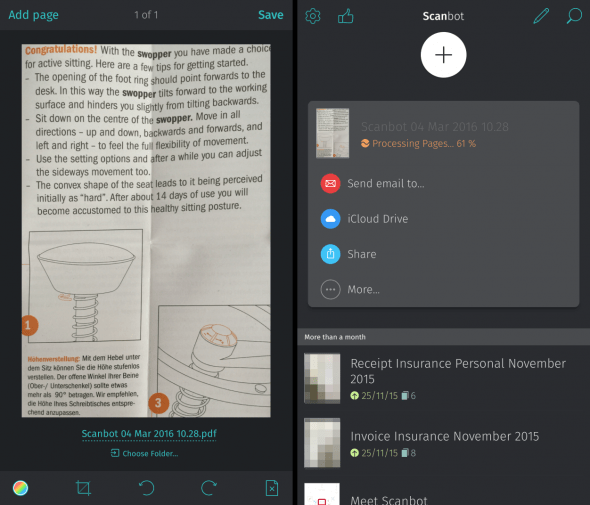 Signing PDF documents on iPhone
Placing a digital signature on a PDF document verifies your identity to the recipient. We recommend the following free and paid apps for this purpose.
Take Adobe's Acrobat Reader for instance. If you go into edit mode through the bottom icon toolbar, you can add markup to the document as well as sign it digitally. This signature can either be created through scanning it from paper, or by drawing it right on the iPhone display, using your finger.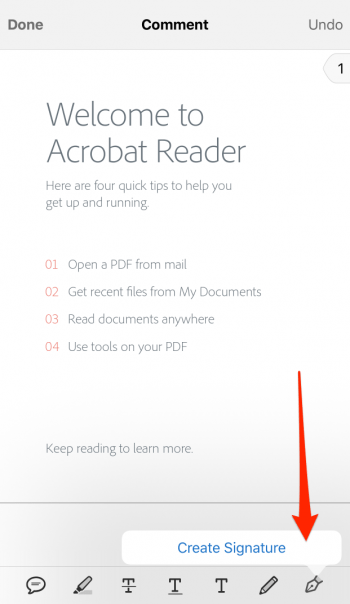 Requesting a signed PDF document
This point is especially relevant to business users. Requesting a signed PDF from your clients, partners and customers can be a hassle but is totally necessary from a legal contract standpoint. Several web-based services offer an easy way to automate the process and even accommodate an unexperienced user on the other side. We recommend the following:
Note that these services are based on a subscription model and require a monthly fee, as they are directed towards business users.