Funny WhatsApp Pictures & Videos to share – How to

Sharing is caring! If you'd like to share funny WhatApp pictures or funny videos on WhatsApp, you've come to the right place. This guide deals with how to send memes and all kinds of other amusing imagery with your friends while using an iPhone. We also cover sources for funny stuff.
Sharing funny images on WhatsApp is easy. You just need a funny picture in your "Camera Roll" and share it on WhatsApp. If you do not have it in your Camera Roll yet, you can look for funny memes and pictures online and download those.
To download a picture simply open up one of your favourite sites for funny entertainment and tap and hold the image in question. Then select "Save Image" from the contect menu to store the picture in your photo library. This will make it accessible from WhatsApp.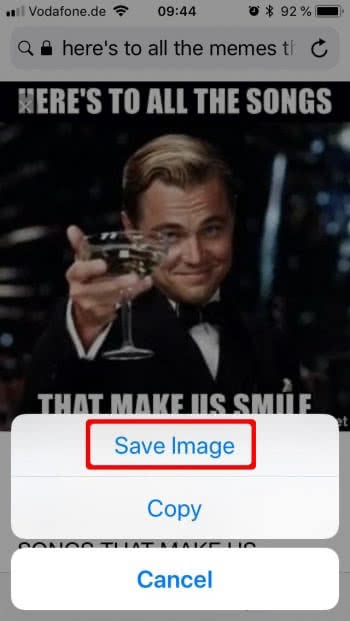 Now open up WhatsApp. Select the plus-symbol in the bottom left of the interface and tap "Photo & Video Library" to get an overview of your latest images.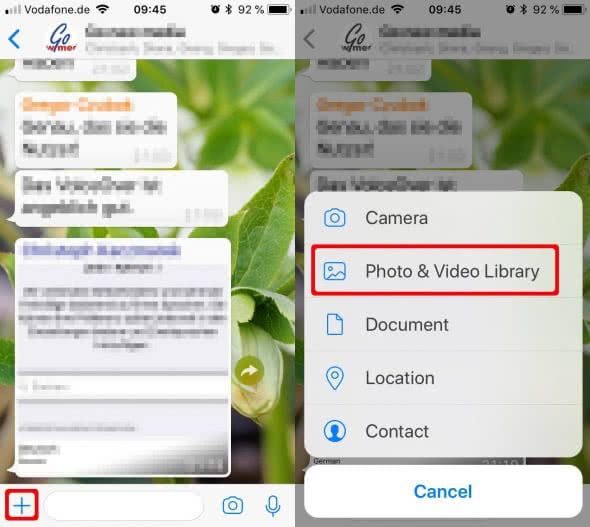 Now tap on the thumbnail that represents your funny image, then hit "Send" and your contact will receive the picture. This can take anywhere from a second to a minute or two, depending on his or her data connection speed. Your contact needs to be connected to the (mobile) internet for this to work.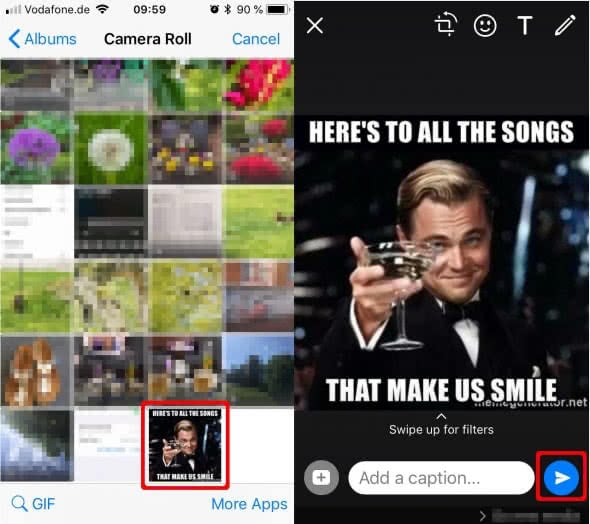 If you do not want to save the image, you can also select "Copy" from the context menu of the mobile Safari browser, while tapping and holding a funny image you found on a website. Switch over to WhatsApp. Then simply press and hold in the text window and select "Paste" to send the image.
Find funny WhatsApp pictures on the web
Every stage comedian will tell you: It's all about the material. If you'd like to make your friends laugh on WhatsApp, we've got just the right sources for you. Check out memecenter for funny memes which you can easily save and share during a conversation or while texting on your iPhone. Another great one is imgur, especially their section for funny images or memes.
Send funny videos on WhatsApp
The easiest way to send funny videos on WhatsApp is to share them from your video library. If you receive a funny video on WhatsApp you can just "Save" it to your library or "Forward" it to your friends.
WhatsApp → tap and hold thumbnail → Forward/Save
But of course you can also find funny videos online. There are numerous websites that cover funny videos for WhatsApp conversations. Try funnymasti or whatsappvideos.
You'll need to download an app that allows you to save videos onto your device. We recommend Documents by Readdle, as it's free and simple to use, but you may pick any other app that does the job. Now you need to download the video with the help of the app and save the funny video to your library. From the "Files" tab, you can tap on any of your saved videos and share them using the regular iOS "Share" button. To share one of those videos to a WhatsApp contact, simply select "copy to WhatsApp" and pick a contact from the list. There you go!
Pro Tip: Did you know that you can send GIFs via WhatsApp quite easily? Learn how to send funny GIFs with WhatsApp!