How to Check The Warranty Status on Your iPhone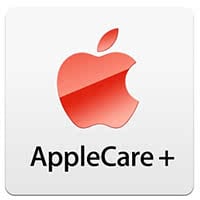 This guide explains how to do an iPhone warranty check. Why would you need to check your service coverage? You've had your iPhone for a while now and run into hardware or software problems. After trying a couple of our guides to fix common issues, you determine that technical support is required to get your iPhone going again. So the question,if your iPhone is still covered under the limited warranty, becomes quite important..
Maybe you were offered an additional Apple Care warranty plan, but are no longer sure, when it ends. Hardware warranties get quite complex depending on the country and/or state you live in and some other variables, such as the time your device has already spent being repaired on earlier dates.
How to check iPhone for warranty
Luckily, Apple offers a really clear and simple way to check your iPhone warranty status. By entering your hardware serial number in a special form on the Apple website, you can review your warranty and service eligibility and check if any extended coverage applies. To begin, open up selfsolve.apple.com in a web browser of your choice.
To retrieve your iPhone serial number and check if your iPhone is covered under warranty, open up your "Settings" app and go to "General", then "About" and scroll down to see the field titled "Serial Number".
Tap and hold the actual serial number until a button labeled "Copy" shows up (or jot down the number if you are opening the self solve form on a computer). Paste or enter the serial number into the field on the aforementioned website. It should look like this:

After confirming you should get to an overview of your purchase date, eligibility for telephone support as well as repairs and service coverage. If you purchased AppleCare or AppleCare+, it should show up on the overview. You can directly contact Apple Support from there or set up a repair. Should you believe that any of the information Apple is presenting is inaccurate or incorrect, you may also submit your proof of purchase in the form of an invoice or sales receipt.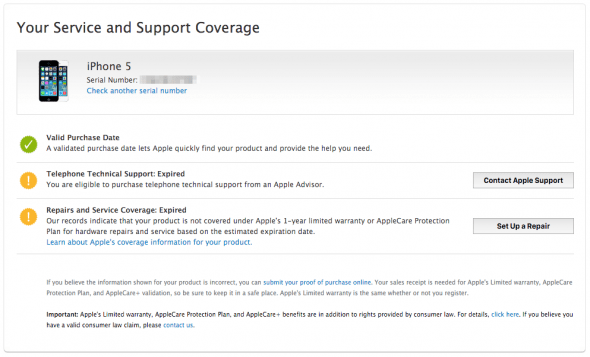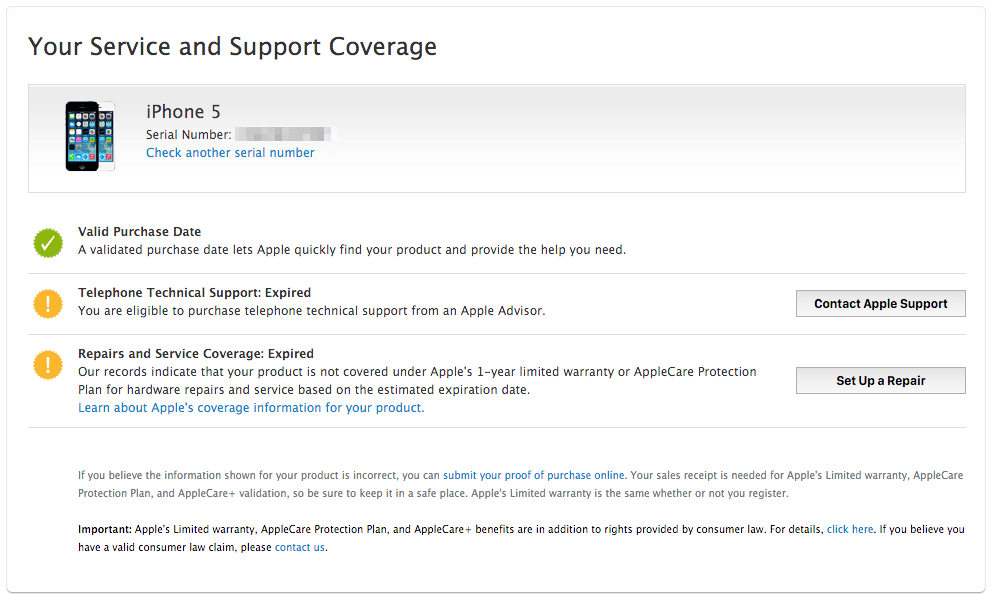 Did you know, that you can check your iPhone for water damage? Learn how to tell, if your iPhone suffered water damage.
Apple's limited warranty
First of all, Apple of course provides all the benefits that are provided by consumer protection rights and regulations in your region of residence or place of purchase. To view the details of the current warranty agreement, visit apple.com/legal/warranty and select your product and place of residence.
Typically, Apple covers your iPhone for one year from the date of your original purchase. If you purchased your iPhone via the Apple Store, it is most likely that knowing the serial number will suffice in getting initial support. Note that Apple may requiring producing a proof of purchase at any time.