How to Add Email Address to iMessage on Your iPhone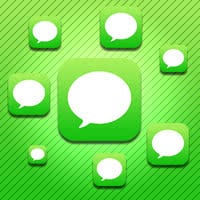 Linking, associating or adding another email address to iMessage allows you to be contacted by anyone who knows said email address and send you a text, images, videos or files. This comes in handy when contacts do not have your phone number, which serves as the main identifier for iMessage. If you want that potential contacts should be able to find you on their Messages app by simply adding one of your known email addresses to the contact entry associated with you, check out the following guide. Here's how to add another email address to iMessage so that you can be found.
How to add another email to iMessage
Why would one want to associate additional email addresses with their iMessage account? Adding another email address to your iMessage account allows for easy contact via your known addresses and is especially useful when people don't have your phone number. This goes both ways: You may want to give your phone number only to certain groups of people but use iMessage with, say, business contacts. Adding another means of finding you will start conversations from this address automatically and not reveal your phone number to the other party.

Settings → General → Messages → Send & Receive

Go to your "Settings" app, select "Messages", then "Send & Receive" to check the list of your associated accounts in the "you can be reached by iMessage at" section. You will probably find that your phone number and iCloud email address are listed there.

To add email address to iMessage, simply tap "Add Another Email…" and enter the additional email address on the following screen. Then tap return on your iOS keyboard. You will probably be prompted to enter your Apple ID login credentials for verification.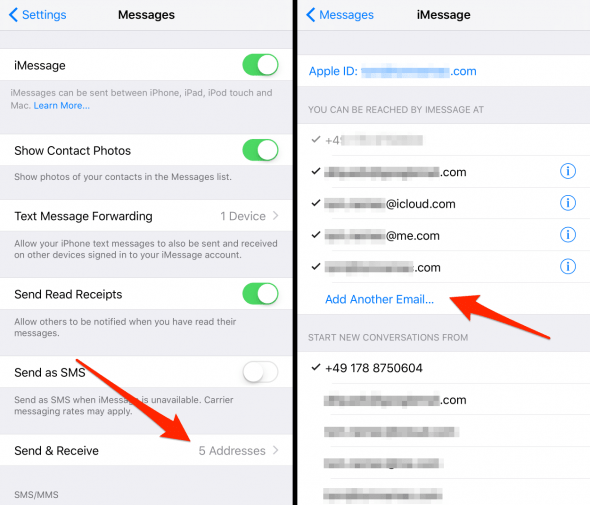 If you frequently use iMessage you should check out these 10 iMessage tricks everyone should know. Check out the article on iMessage here.
It might take a moment or two until Apple verifies your additional email address and you should be then able to select it in the two sections on this settings page. It should be listed in the first section, whereas you can select which identifier should be used for new conversations in the second section. Most people prefer their phone number, but feel free to select anything you like from the "start new conversations from" list.
Confirm email address in iMessage
Of course, you cannot just enter any email address for associating it with your iMessage account. Apple will send out a simple confirmation email which you will have to open in said account's inbox and tap the link to confirm that you are actually the owner of the address. Without this step, the connection between the email address and the iMessage service simply won't work. This is obviously designed to prevent fraud and identity theft.