How to Use Your iPhone As A Flashlight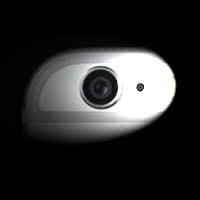 Let there be light! No need to fumble your way through the night after some late night partying. Most of us carry a smartphone like the Apple iPhone, all of which come with a handy flashlight feature that brings light into the darkness. This guide shows you how to use the built-in iPhone flash as a flashlight (LED).
While turning up the brightness of your screen and using it as a light is a viable option for old-school reading of books (especially if you don't want to wake up your significant other), the flashlight feature is far more powerful and comfortable to use, too. On older versions of iOS, we used to have these flashlight apps that had to be downloaded via the App Store. Today's iPhones don't require any extra steps, your Control Center provides the necessary toggle.
Turn your iPhone into a flashlight
Swipe up from the bottom of your screen → Tap Flashlight icon

To access the iOS "Control Center", swipe up from the bottom edge of your screen. This should work from within any app, however it is easier to pull off from the Home Screen at times.
Current versions of iOS feature the flashlight icon at the very left of the Control Center. Tap the flashlight icon. When active, it will light up and stay active until you switch it off by tapping it again.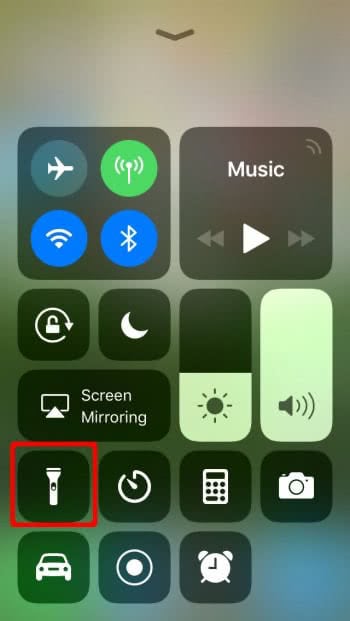 Did you know that you can also activate the Flash to alert to ingoing calls? Read more about the feature for loud environments and hearing impairments.
With older iOS versions your first swipe might show a small grabber, repeat the swiping motion from the center of the bottom edge until the Control Center appears.
Notes on using the iPhone flashlight
You can even lock your device by pressing the Sleep/Wake Button at the top of your iPhone and continue using the device as a flashlight, effectively reducing the power consumption and thus making the most of your battery life. This is especially handy for extended use, for example when doing DIY projects and fixing stuff around the house. Opening the camera app will disable your flashlight temporarily.