How to Reply to WhatsApp Messages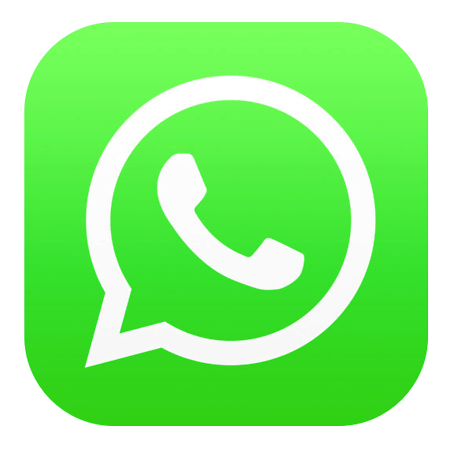 A not so well-known feature in WhatsApp allows you to bring more visual clarity to your chats. Now areply to specific WhatsApp messages or a quote in WhatsApp is easily done and includes a reference to previous WhatsApp message. The feature works both in group chats and individual chats. Here's how to reply to messages in WhatsApp.
Benefits of quotes in WhatsApp
When replying to a message in a fast conversation with lots of individual messages, things can get a little confusing. To reply in a manner that is readable for the other party or parties and keep things visually organized, try the new WhatsApp quote feature that works for group chats as well as individual chats. It contains a reference to a message through quoting the WhatsApp message.
How to quote in WhatsApp
Press and hold the message you would like to comment on and select "Reply" from the context menu, so that your reply or question will contain a full quote of the message in question.
Then enter your reply as you would with any message. Note how the quoted WhatsApp message is shown in a separate preview above the text input field. When you're ready send it by tapping the "Send" button. Your final message will contain the WhatsApp quote above the reply you sent.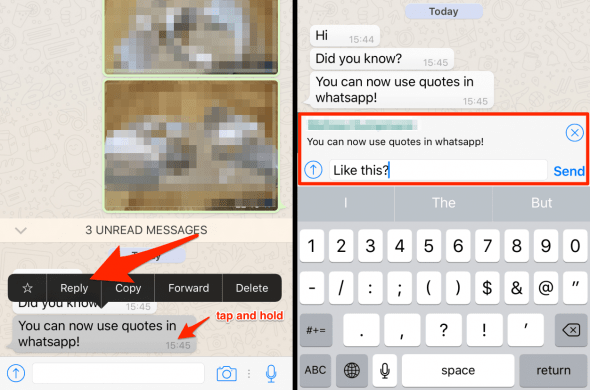 By tapping the block-quote or quote inside the new message, members of the conversation can automatically scroll up to the referenced message. This helps making convoluted chats much more manageable.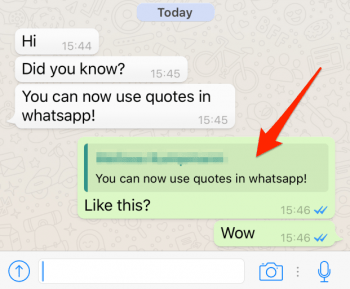 Need to forward a WhatsApp message? Learn how to forward a WhatsApp message here.