3D Touch – Open App Notifications Of Folders Faster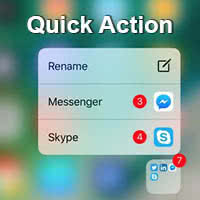 Over time iOS added numerous Quick Actions for users of later iPhone models that support 3D Touch. At this point we want to show you how you can access the app notifications faster, when the app is organized in a folder.
Prerequisites
For this trick you will need a 3D Touch-enabled iPhone. That means an iPhone 6s or later.
Open app notifications of folders faster
To clarify what we are talking about in this article: If an app sends a push notification, you can see this directly on every app icon or folder on your Home Screen. The number in the corner indicates the unread notifications – for example: New emails, messages, notifications of social media apps etc.
If the apps with new notifications are organized in a folder, you will also see the number on the folder. According to the amount of apps in this folder, it can be difficult to find the app with the new notification quickly. Fortunately, things have changed with later updates.
Use the pressure-sensitive display of your iPhone and press firmly the icon of a folder with notifications.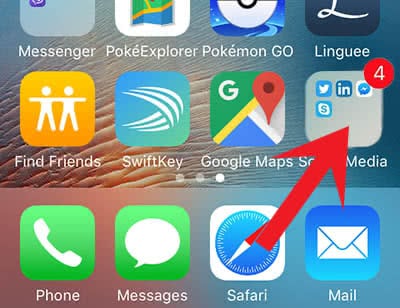 It will appear a Quick Action menu that only shows the app(s) that has unread notifications. Tap the app to open.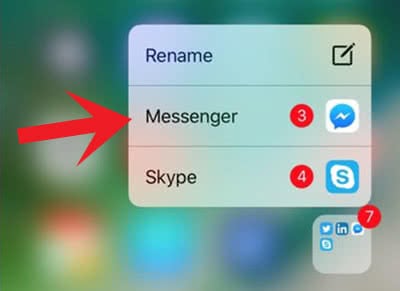 The Quick Action menu of folders also offers a shortcut to rename the folder.