Pause An App Download Or Update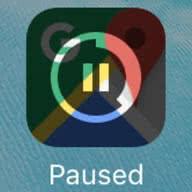 If you are roaming around outside without WiFi and you want to download a larger app or make a bigger update by using mobile data, the speed of the mobile data can suffer a lot. We want to show you a trick to avoid this. The trick will enable you to pause running app updates or downloads, so that you can continue them later, when you are in reach of WiFi.
Pause download or update of an app
You can pause downloads and updates on your iPhone via 3D Touch and continue it later. Therefore, you need a 3D Touch capable iPhone to try this trick by yourself. This means you need an iPhone 6s or later.
If you are using an older iPhone, scroll down to check out the method that is working for earlier iPhone models.
Pause download – This is how it works
Press firmly an app icon that is loading right now. You recognize it on the caption "Loading…" instead of the app's name.
This way it opens a Quick Action menu, in which you can choose "Cancel download". The download stops instantly and the app caption shows "Paused" now.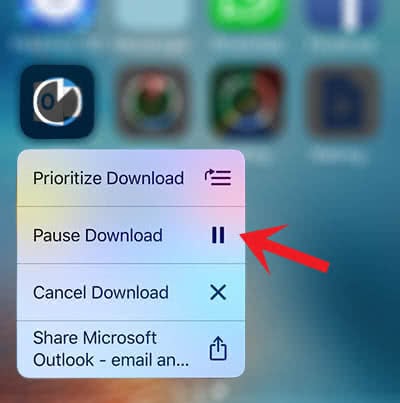 Whenever you want to continue the download, open the Quick Action menu and continue the download, or just tap the app icon once.
The older way to pause download or update of an app
If you are using an iPhone 6 or earlier, you cannot use the 3D Touch. We will show you how to pause app downloads without 3D Touch.
Tap the app icon once, so that the download is paused. You will recognize it on the caption "Paused" that shows up instead of "Loading…".

To continue the download, tap the app icon again and it will instantly switch to "Loading…" again.
Tip: Looking for a way to cancel app downloads on your iPhone?