How To Watch Netflix Offline – The New Download Feature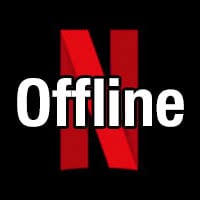 Watching Netflix on the go can cost a lot of data. Even the developers know this fact. So they recently introduced a new feature to the Netflix app. You can now watch Netflix offline by downloading the movies or episodes! Learn how to do it here!
How to watch Netflix offline
Find available titles to download
Open Netflix on your iPhone and tap the menu icon at the left top corner. Go to the section "Available for download" to see all shows and movies that you could watch offline.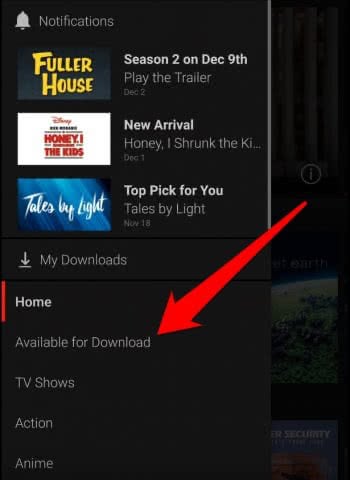 At the moment there are all Netflix productions available for download. In near future more movies and shows will be added to this list to increase the selection.
Once you have found a title that is interesting for you, click it to get to the movie's or episode's preview. The download icon next to the thumbnail will reveal if you are able to download the title.
Tap the icon and the download will start instantly. You will be notified about the download with a pop-up at the bottom. If you tap this blue bar, Netflix leads you to your download section – My Downloads. There you can observe the download progress and also cancel the download of certain titles.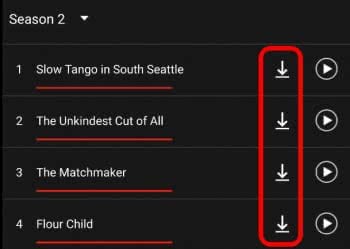 Use Netflix offline mode
To watch the downloaded titles offline open the menu again and tap "My Downloads". Choose a movie or show and then hit the Play button. Turn your iPhone to the side, if you want to watch the movie or show in full-width.
Delete Netflix Offline Titles
If you have already watched a title and want to delete it from your download list, click "Edit" in the top right corner of "My Downloads". Then delete the title(s) by tapping the red X.
Change Download settings of the Netflix app
Open the menu again and almost at the bottom of the list you will find App Settings. There are some useful functions that you can configure. In the section Downloads you can restrict downloads to WiFi networks. You can also change the video quality and delete all locally saved Netflix content at once.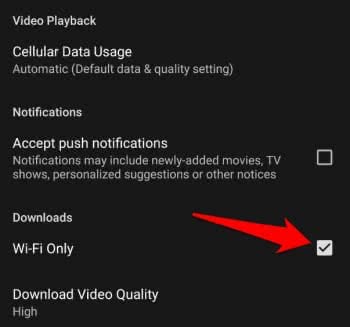 Netflix im App Store