How To Remove Water From iPhone 7 Speaker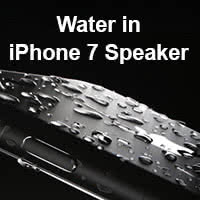 When Apple introduced the waterproof Apple Watch Series 2, they also presented a new function to remove remaining water. It works with the built-in speaker and a high frequency tone that pushes the last water out of the Apple Watch case. A reddit user found out that this trick also works for the splash-proof iPhone 7. So the following trick helps you removing water from the speaker of your iPhone 7.
If you think that your iPhone already has water damage, you should check the liquid detector! Learn how to check for water damage.
Download the app "Sonic"
For this trick you will need the free app called "Sonic". This app plays different tones that vary in the frequency.
How to remove the water from your iPhone speaker
To remove remaining water from the lower speaker of your iPhone 7, you have to open "Sonic" first. Tune up the frequency to around 165 Hz by swiping up or down with your finger on the screen. Tap "Play" to play the tone with this frequency.
If you cannot hear anything, use the Volume button on the side of your iPhone to increase the volume.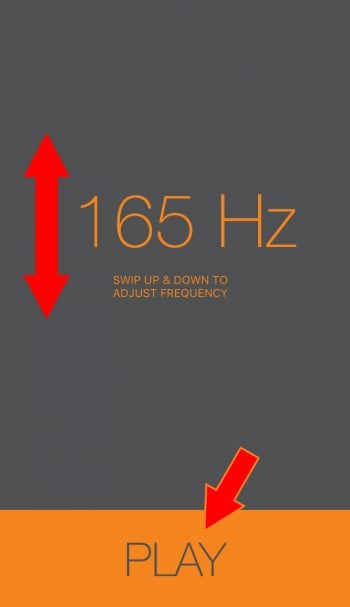 You can also change the frequency while it plays by swiping up or down again. It even might be necessary, so that it blows out all the water remains.
While you are playing the tone, there should be some little water bubbles coming out of your speaker. You can just remove them with a paper towel, napkin, or similar.
Why should you remove the water at all?
The iPhone 7 is splash-proof. Why do you have to remove the water remains in the speaker at all?
It is possible that the remaining water in the iPhone speaker can affect the audio quality in a negative way. So music can sound e.g. hollow. That's why it definitely makes sense to remove the remaining water.
Sonic in App Store