How To Delete iPhone Photos Permanently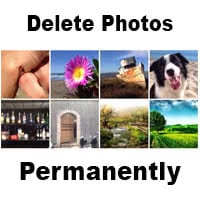 If you delete photos on your iPhone they are not deleted permanently from your Photos app. In this article we want to investigate where "deleted" photos are moved to and how you can delete them permanently from your iPhone. Only then you can be sure, that your private pictures are really deleted.
Delete photos
Photos app → Photo → Trash bin

Even if you know how to delete photos already, we want to start from the beginning. Choose a picture in your Photos app, that you want to delete. Then you tap the trash bin at the bottom right and confirm the operation by clicking "Delete Photo".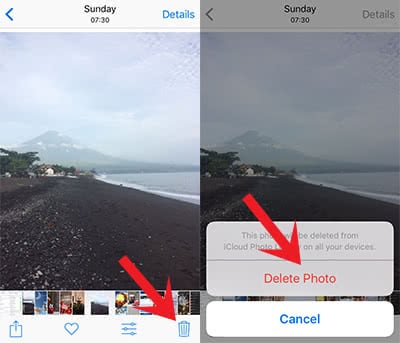 Tip: Here's how to recover deleted photos on iPhone.
Delete photo(s) permanently
Photos → Album → Recently Deleted
To delete a picture permanently from your iPhone, you have to go to the album "Recently deleted". You can find the albums in the bottom bar of the Photos app. One of these albums is called "Recently Deleted". Click it to see your picture(s) that you have deleted within the last 30 days. After 30 days iOS deletes it automatically from your iPhone. Every picture in this folder shows the remaining days until permanent deletion. If you do not want to wait the 30 days, choose a photo of this album to delete it permanently or to recover it.
If you have collected many photos in this album and want to unblock the storage space, you could delete all photos at once. Click the "Select" button in the top right corner and then "Delete All" at the bottom (same works for recovering all).
Tip: Before you delete or recover all pictures, you should look at them closely. This way you can make sure that you do not delete certain photos on a mistake.