How to Retrieve Deleted Text Messages on Your iPhone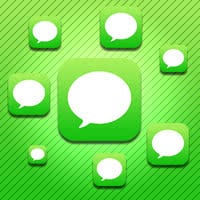 Whether you are using iMessage, WhatsApp or regular texts / SMS messages, you know: Nothing is more frustrating than accidentally deleting a message you need or wish to keep. Fortunately, iPhone users have a chance at recover deleted messages. Our guide below teaches you how to retrieve deleted text messages with the most common and proven methods.
Essentially, there are three ways to restore deleted text messages. One involves iTunes, the other uses iCloud and finally there are numerous third-party tools that allow you to try and restore the messages that are really hard to recover.
Retrieve deleted text messages using iTunes
iTunes > File > Devices > Restore from Backup

For this to work, you need to be using iTunes backups on your local computer. See our guide on how to use backups for more detail. This is one of the best ways to restore deleted texts, because it pretty much works every time. As long as you are in possession of a recent backup, you're golden.

To restore deleted text messages using iTunes, connect the iPhone to your PC or Mac. If not already opened, launch the iTunes application on the computer. Now go to "File > Devices > Restore from Backup" to pick one of your recent backups and restore your iPhone to its previous state. Depending on when you sent or received the lost text message, your last backup might include it.

Retrieve deleted text messages using iCloud
Settings > General > Reset > Reset All Settings

You can use iCloud backups to restore accidentally deleted messages, too. This workflow presupposes that the message was already sent or received at the time of the last backup. For this very reason, we recommend setting up the automatic iCloud backup, as you will always have access to a current backup via this method.

To restore your iPhone to the latest iCloud backup state, you will have to reset it first. Open your "Settings" app and go to "General", then tap "Reset" and finally select "Reset All Settings". After your iPhone has reset itself to its factory state, select the appropriate iCloud backup to complete the restore procedure and hopefully retrieve your lost iMessages, texts and SMS.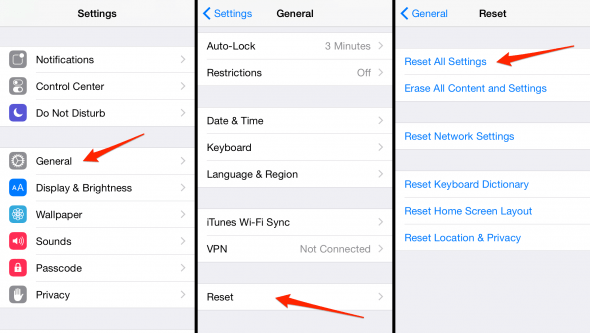 Retrieve deleted text messages using services and apps
If you are not in the possession of a recent backup, your best bet will be a third-party app or service that specializes on restoring deleted iPhone data, text messages and alike. We can recommend Dr. Fone for iOS and Apowersoft Smartphone Manager, both have free trial versions which you can try on your Mac or PC. Note that these tools use your computer to output the restored data, rather than replacing it in-place, like a backup would.