Using Night Mode With WhatsApp Camera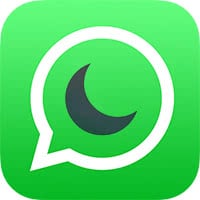 If you want to send photos and videos via WhatsApp, you can choose them from your library by using the plus icon. Another way would be to take a photo or video in this moment by tapping the camera icon. The WhatsApp camera got a new feature only recently: The night mode (don't mix it up with the LED flash). The night mode increases the quality of your photos in case of bad light conditions.
Prerequisite
In order to use the night mode, you will have to update your WhatsApp to the latest version. This means that you will need at least version 2.17.10. This version got released on March 21st.
Activate night mode in WhatsApp
Open WhatsApp on your iPhone and choose any chat. Now tap the camera icon next to the input field to start the WhatsApp camera.

Nothing changed in good light conditions. You can choose, if you want to use the flash or not by tapping the flash icon in the top right corner. At the bottom right, you will be able to switch between the two iPhone cameras.
However, if you are in bad light conditions, the little night icon (half-moon) now appears next to the flash icon. Once you tap this icon, you should see a significant difference in the preview (look at the screenshots below). The night icon will be yellow as long as the night mode is activated – it is normally white, when it's turned off.
Tap the release button to take a photo or hold it to record a video.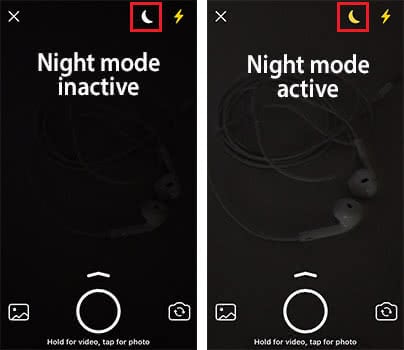 The night mode works well for pictures or videos without the LED flash. If you activate the flash for the photo, you won't see the brightening night mode effect, because the flash lightens up the object too much. That's why you should turn off the LED flash while using the night mode.
With this new feature, you can make great night shots without flood-lightening the photo with the flash. In another article we show you how to use the iPhone night mode on all iPhone models!