How To Display Weather Forecast In Maps App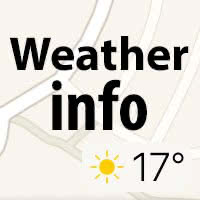 If you want to know, how the weather will be at a certain place, you can either check the weather app or you can search for the place in the Maps app. As of late, you can get the weather forecast according to places in the Maps app.
Prerequisite
If you want to use this trick, you need a 3D Touch capable iPhone, which means iPhone 6s or later.
Display weather forecast in Maps app
Open your Maps app on your iPhone and enter any place in the input field at the bottom of the screen. The alternative way would be to choose a place from the map.
The weather information at the bottom right will be updated according to the place shown on the map. Current weather conditions, as well as local temperatures, are displayed. If there is no weather information, you can try zooming in and out on the map.
If you tap the weather info icon, nothing will happen. But if you press it firmly (3D Touch) or tap and hold it for a while (Haptic Touch) it will display the weather forecast for the current place on the map. If you tap the window, iOS will open the Weather app for you to show the current place with the detailed weather forecast.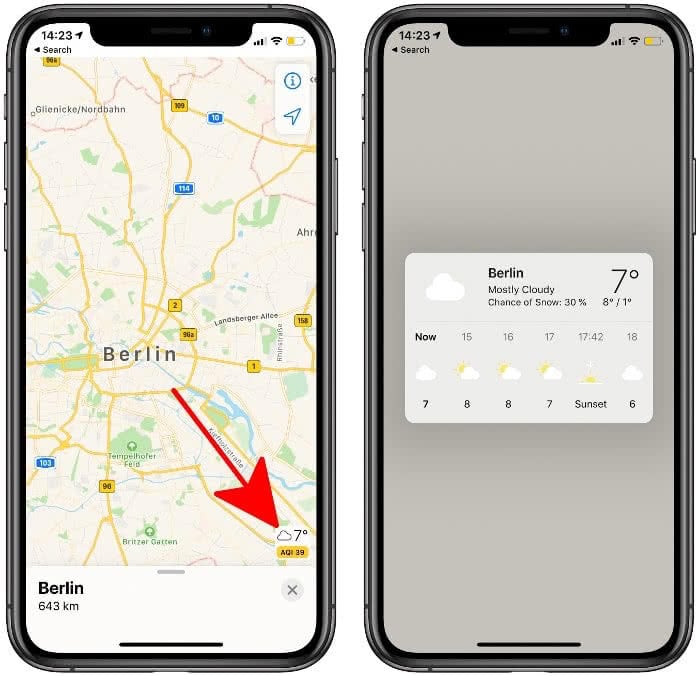 This trick allows you to get a quick overview of the weather and temperatures for a place and also gives you a shortcut to the detailed weather forecast. In another article we show you how to show the weather on the iPhone Lock screen!