Learn How To Clean Your iPhone Properly – The Optimal iPhone Cleaning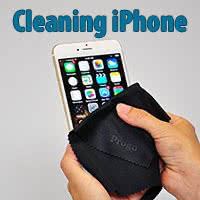 It doesn't matter how well you treat or maintain your iPhone. After a certain time of regular usage, it will get dirty. Learn in this article how you can give back the glossy shine to your iPhone. You will also learn, which products are especially suitable for cleaning your iPhone and what you should avoid to not damage your smartphone.
You will need the following items for the iPhone cleaning:
Microfiber cloth
Water
Screen cleaner
Cleaning clay
Soap
Distilled water
Clean the iPhone screen and body
Minor dirt like fingerprints on the touch screen can be removed with a dry cloth and circling motions. Even the Touch ID sensor can be cleaned with a cloth.
If you need to fight the heavy staining, you should moisten the cloth a little with water. Please make sure that the cloth isn't too wet because you don't want water getting inside your iPhone.
Microfiber is the best material for a screen cleaning cloth. You can get a 6 pack for less than $5 on Amazon. The size is perfect for a smartphone screen as well.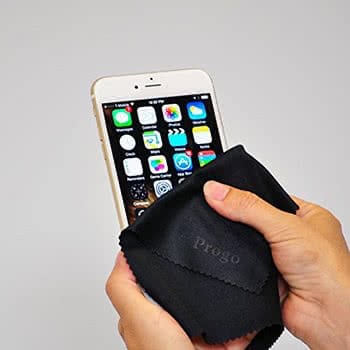 Your iPhone is a true bacteria slingshot. Did you know that there are more bacteria on a phone screen than on a toilet? You just pushed the shopping cart and then you touch the iPhone screen – doing so transmits numerous germs and fungi. These germs may not be harmful, but they are not hygienic. Therefore, if you really want to get rid of these germs, a wet cloth won't help much. What you need is a proper cleaning product to remove the bacteria. The screen cleaner should not contain lye or soap because this would damage the touch screen. It is important that you regularly clean your iPhone with a cleaning product because the germs can be transmitted by every touch.
You can basically use the screen cleaner for your iPhone, laptop, and tablet. So you can use it on multiple devices. We found an eco-friendly and non-toxic screen cleaner for $10.50 (2 pack – 8oz).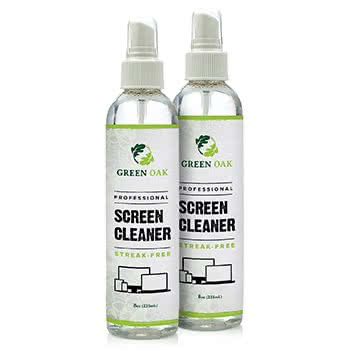 Clean iPhone speaker, headphones & charging ports
Openings and grooves always collect grime easily. That's why you will find dirt in the iPhone speaker and headphones & charging ports. It can lead to no playing music via headphones or a not chargeable iPhone.
To prevent this problem, you should clean the openings once in a while. The cleaning clay can help with this task. You can press the dough into the ports and the dirt will stick to it. This way the openings of your iPhone will be clean after removing the dough from it.
Like the other cleaning products, you can use the cleaning clay for other things as well, e.g. cleaning the keyboard of your laptop. The cleaning clay is available on Amazon for around $7.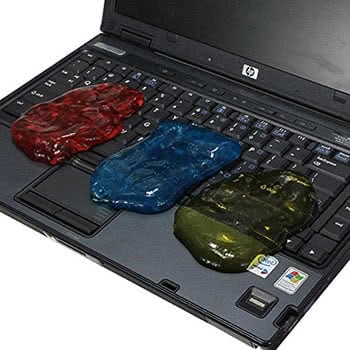 Tipp: In another article we show you 8 tips for cleaning your iPhone speakers you must know!
Clean iPhone cases
If you have a bumper case, it will be enough to clean it with water and soap.
The leather cases need a little more care. You should use distilled water to avoid lime spots. Don't rub it too hard, because it can lose the color. Make circling motions for cleaning the leather case!