Let Siri Read WhatsApp Messages To You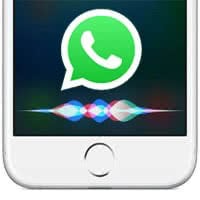 As you probably already know you can tell Siri to send WhatsApp messages, but Siri recently learned another feature. The voice assistant can now read WhatsApp messages to you. Learn in this article, what you have to do that you can use this feature on your iPhone as well.
Turn on Siri for WhatsApp
Open the Settings on your iPhone and go to Siri. Scroll down to the bottom and click App Support. If you have not activated WhatsApp on this level, you should do now by tapping the slide button. This way Siri can access WhatsApp.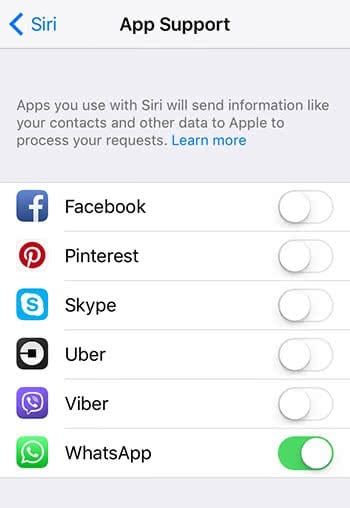 Let Siri read WhatsApp messages to you
Here is how it works: When you get a new WhatsApp message and you cannot read it because you are for example driving a car at that moment, you can ask Siri to read the message to you. For this you have to start Siri – either by saying "Hey Siri" (starting with the iPhone 6s) or holding the Home Button for a moment. Then you give her one of the following commands or similar ones:
"Do I have new WhatsApp messages?" 
"Read the new WhatsApp message to me!"
If you only say "Do I have new messages?", it can be that Siri only checks your SMS and iMessages. If you want that Siri explicitly checks WhatsApp, you should include it in your command.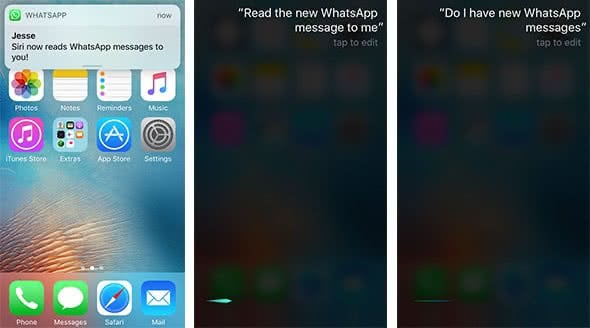 Currently, this feature does not work flawlessly, yet. However, we assume that these little issues will be fixed soon.